Contact us
Fire and Rescue NSW Emergency Services Academy
Fire and Rescue NSW Emergency Services Academy
The Fire and Rescue NSW Emergency Services Academy supports the education and training of our firefighters to be Prepared For Anything.
Located in Orchard Hills in Western Sydney, the Academy is a modern training facility with a state-of-the-art practical learning environment designed to ensure our first responders have the best knowledge and skills to help you in any emergency.
This world-class resource is shared with other emergency services agencies, both locally and globally, to ensure all first responders have access to life-saving hands-on, practical training across a wide range of areas including fire, rescue, natural disasters, hazardous material management, medical response, counter-terrorism and more.
Situated in one of the identified high population-growth areas of NSW, the Academy supports jobs and resources in the region. Located at the foothills of the Blue Mountains, it has served as a base for the deployment of multi-agency strike teams, particularly during the unprecedented 2019-2020 NSW bushfire season.
Key features include:
A state-of-the-art practical learning environment consisting of an urban search and rescue scene with an underground train tunnel, a service station prop, a five-storey tower with various fire and rescue scenarios as well as a live fire facility.
Large outdoor undercroft suitable for strike team deployments, outdoor training, firefighter graduations and award celebrations
On-site parking is available.
Modern state-of-the-art building with on-site gym, kitchens, laundry rooms, library, meeting rooms, training rooms, office spaces and personal amenities.
Practical Learning Environment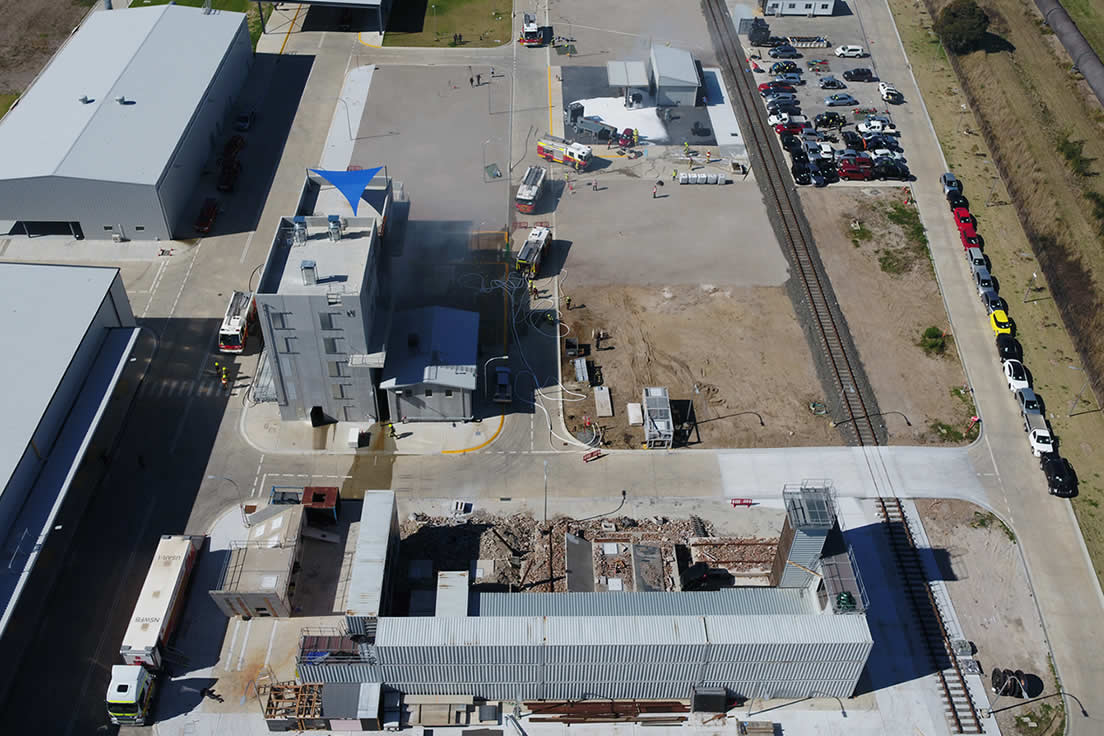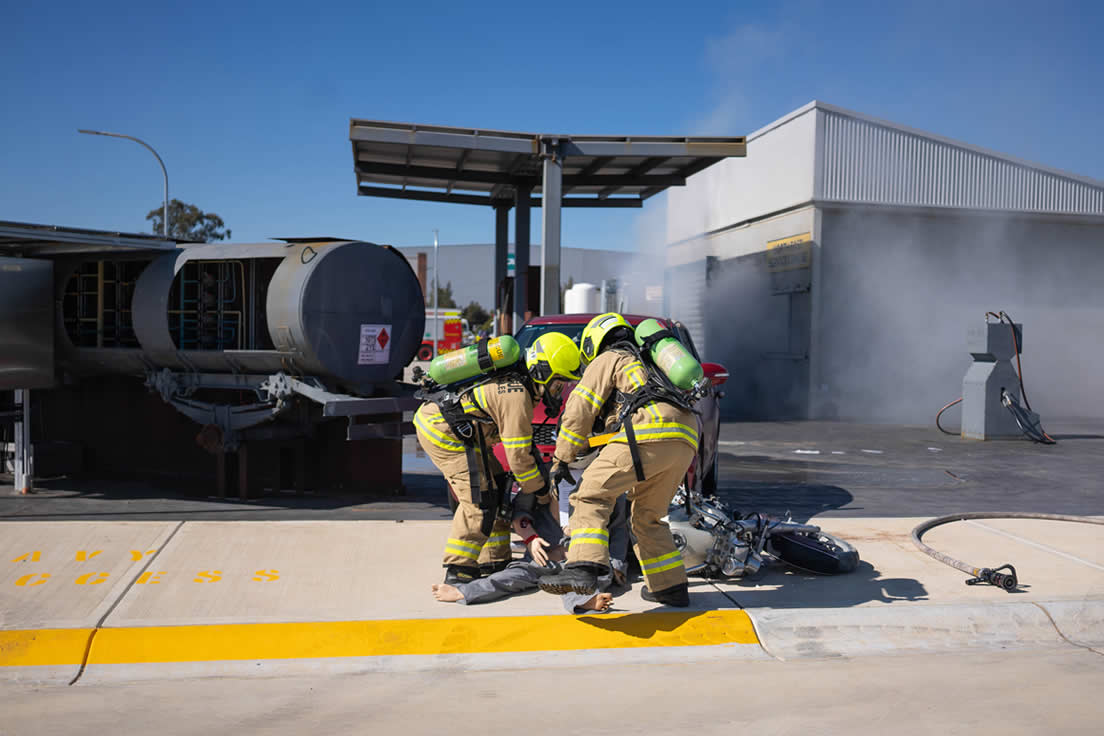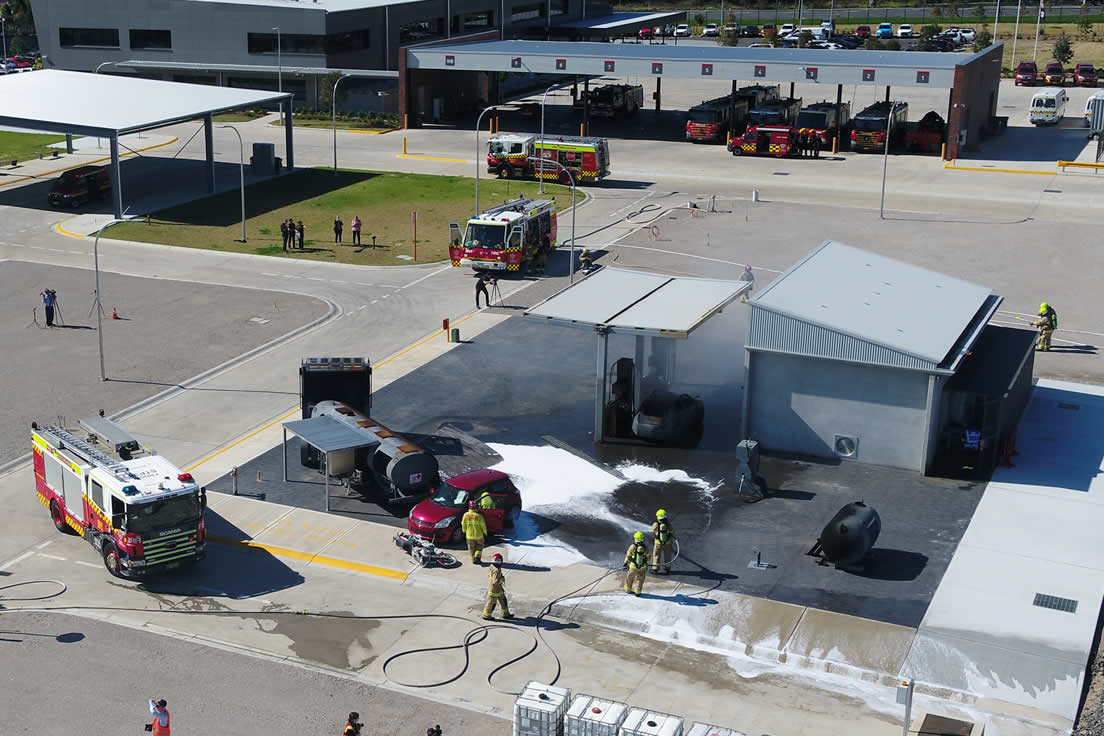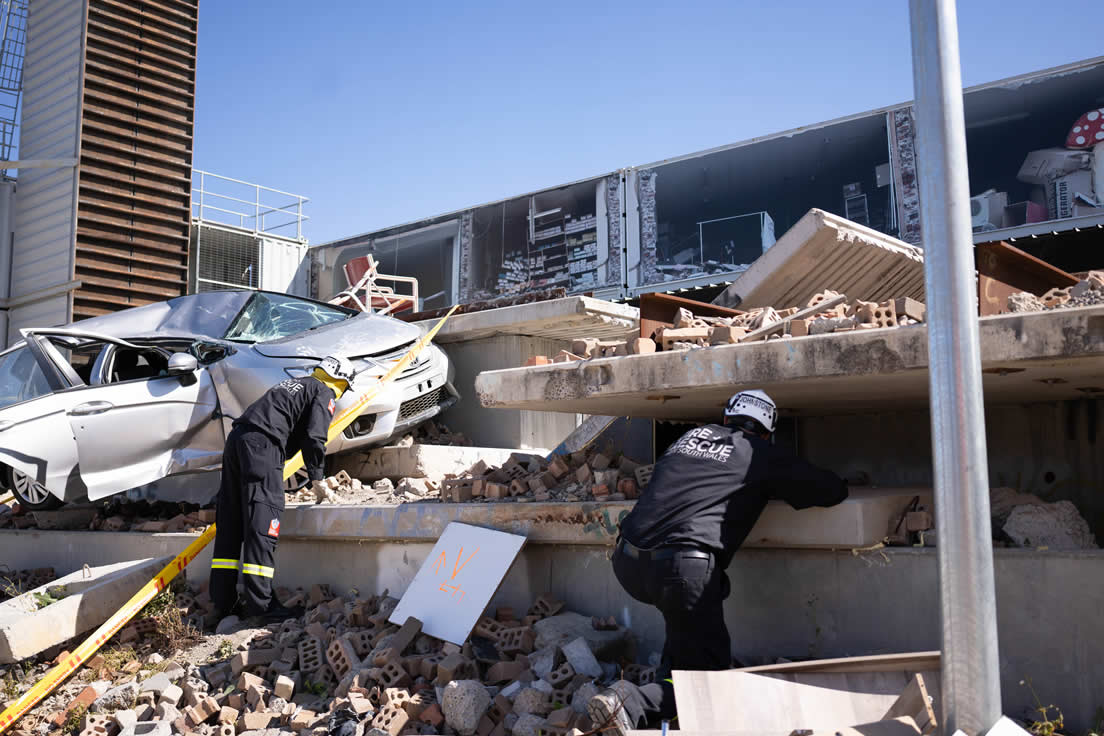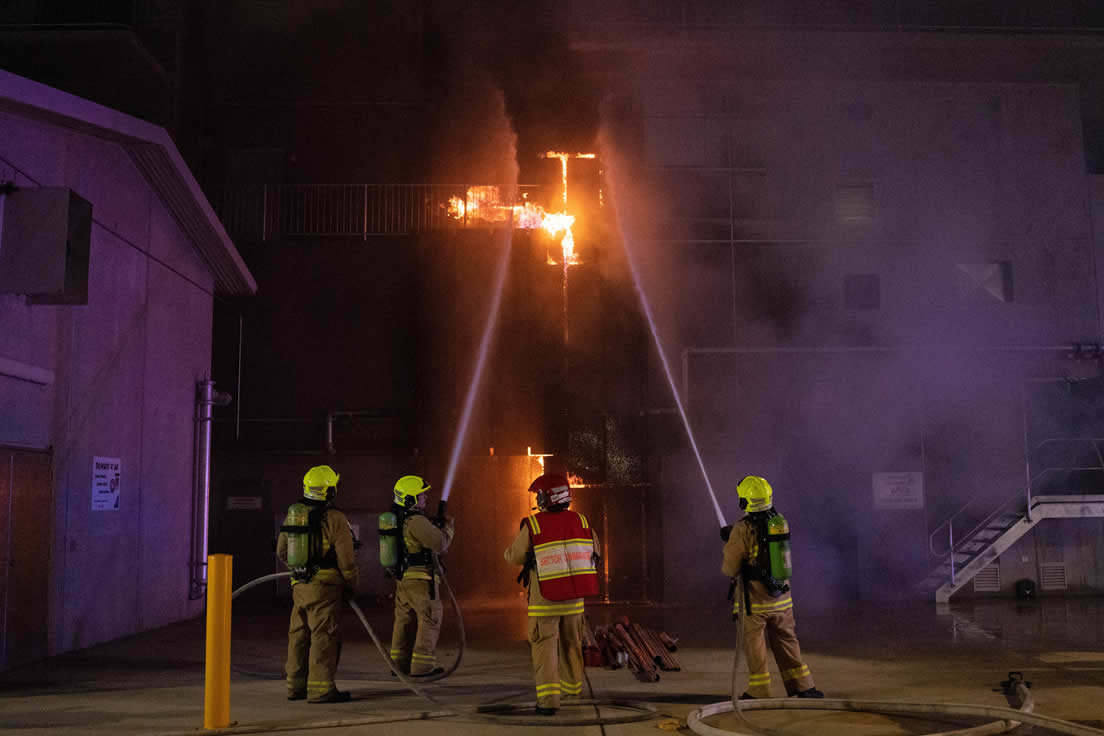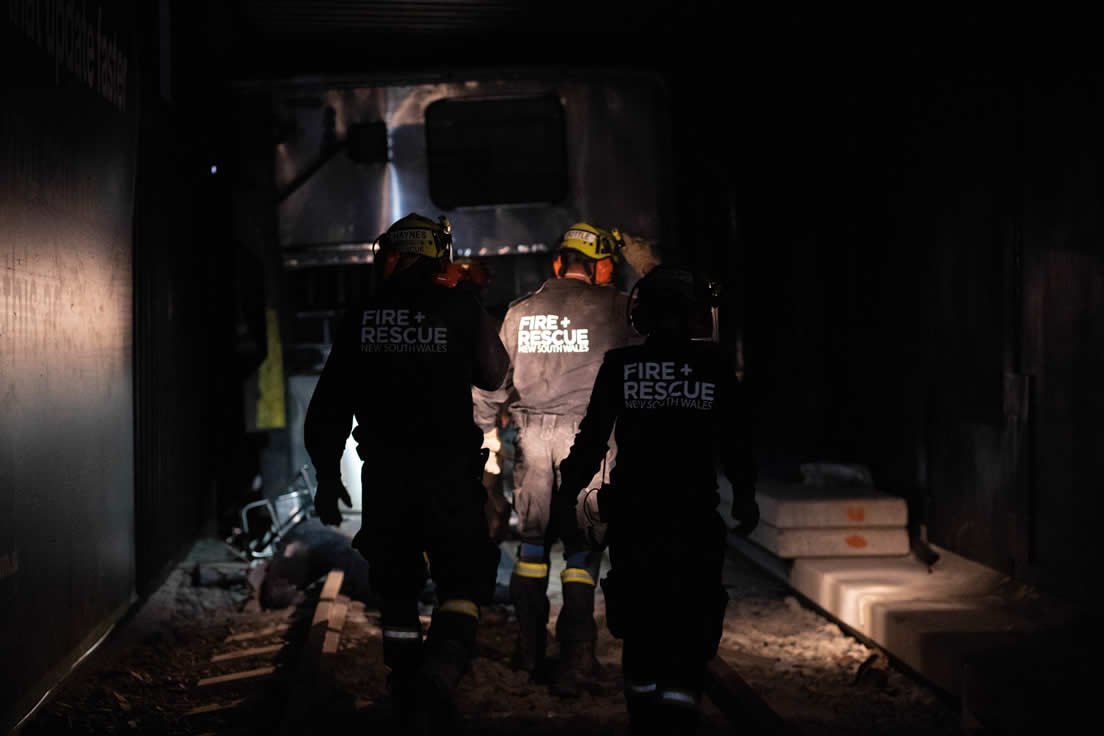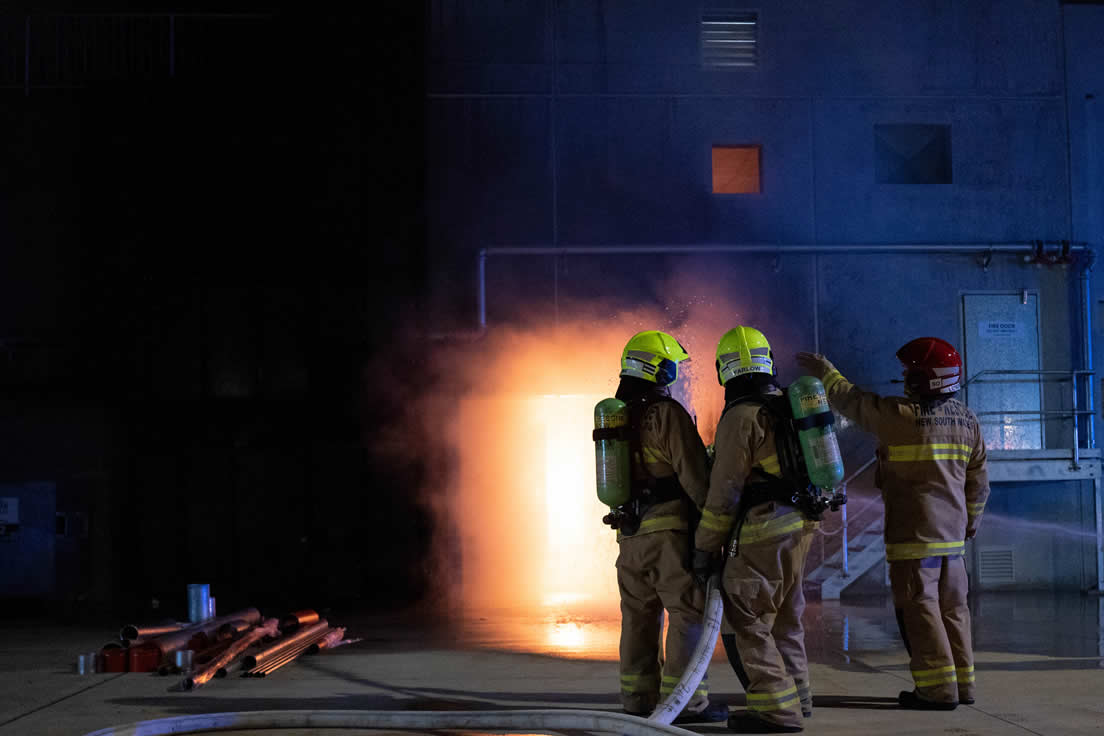 Academy Building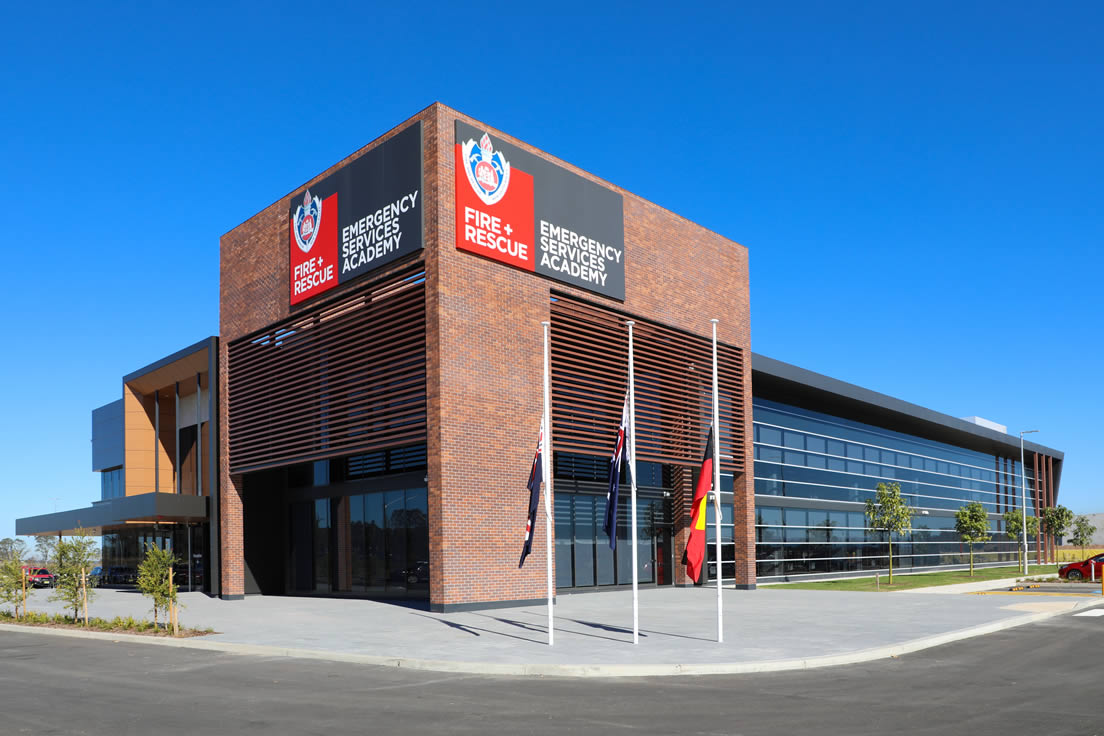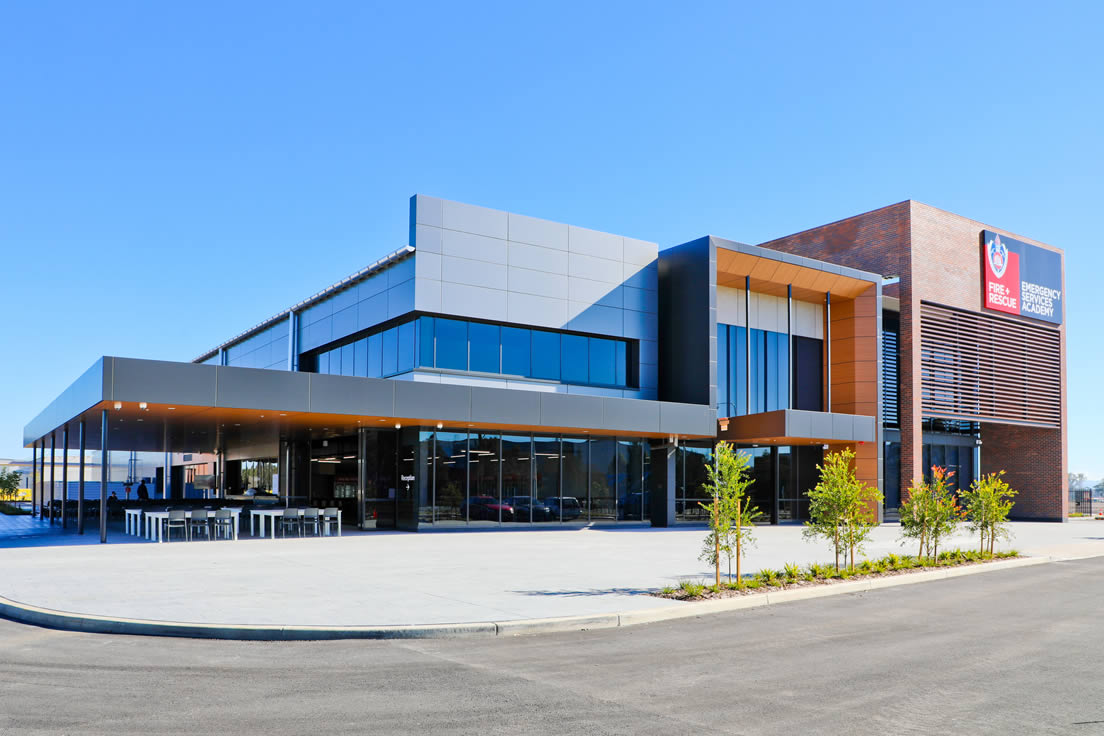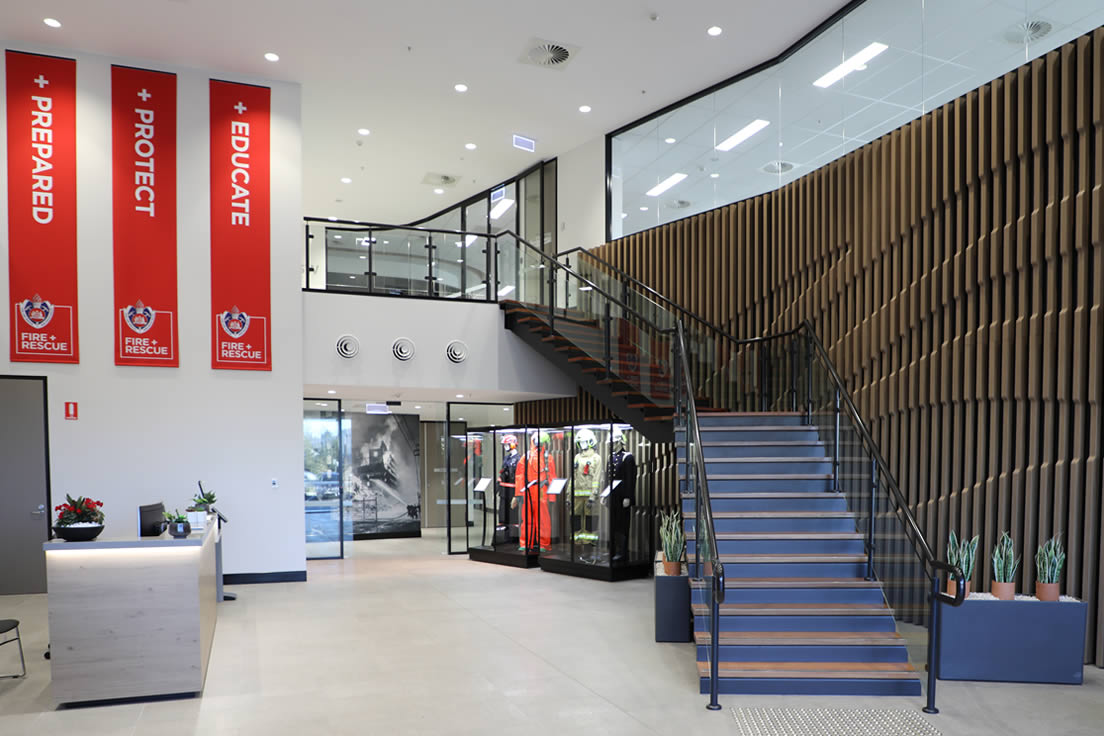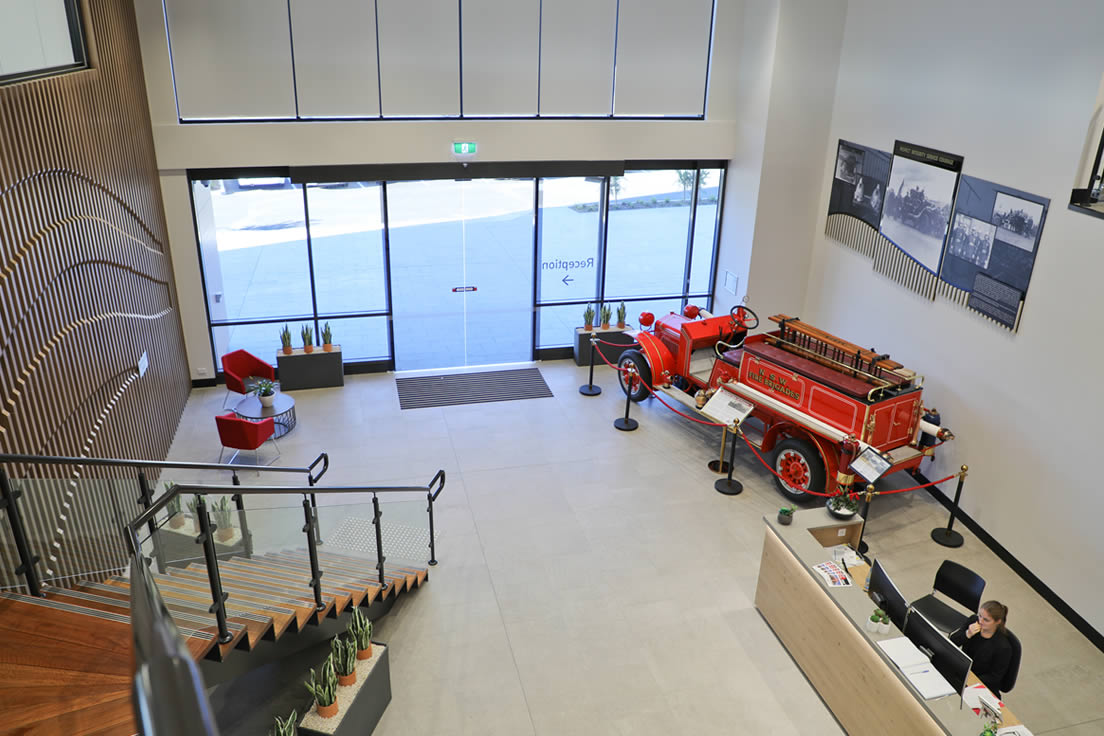 Contact
Qualification enquiries
To verify a qualification issued by the FRNSW Academy
Email: pdd@fire.nsw.gov.au
Contact reception
For specific FRNSW Academy enquiries:
Reception hours:
7:00am to 2:30pm
(Monday to Friday)
Postal:
PO Box 159,
St Clair NSW 2759
Location
The Fire and Rescue NSW Emergency Services Academy is located at 1-5 Distribution Drive, Orchard Hills.
Address:
1-5 Distribution Drive
Orchard Hills
NSW
2748