Contact us
Fire and Rescue NSW Emergency Services Academy
Fire and Rescue NSW Emergency Services Academy
Fire and Rescue NSW Emergency Services Academy is our new Academy in Orchard Hills. It is expected to be operational in late 2018. The Academy is a modern training facility with a practical learning environment to maintain and improve FRNSW capabilities and firefighter safety.
The construction of Stage 1, the main building and parking area, is complete. Stages 2 and 3, the Practical Learning Environment and Academy Warehouse Precinct, are expected to be completed by the end of 2018.
The new academy is named Fire and Rescue NSW Emergency Services Academy. The name strongly embeds the Academy, and its core service delivery, within the emergency services industry. It also invites collaboration with state, interstate, federal, and international agencies.
The surrounding area is a growing part of Western Sydney that has been established by the NSW government as the Western Sydney Employment Area (WSEA).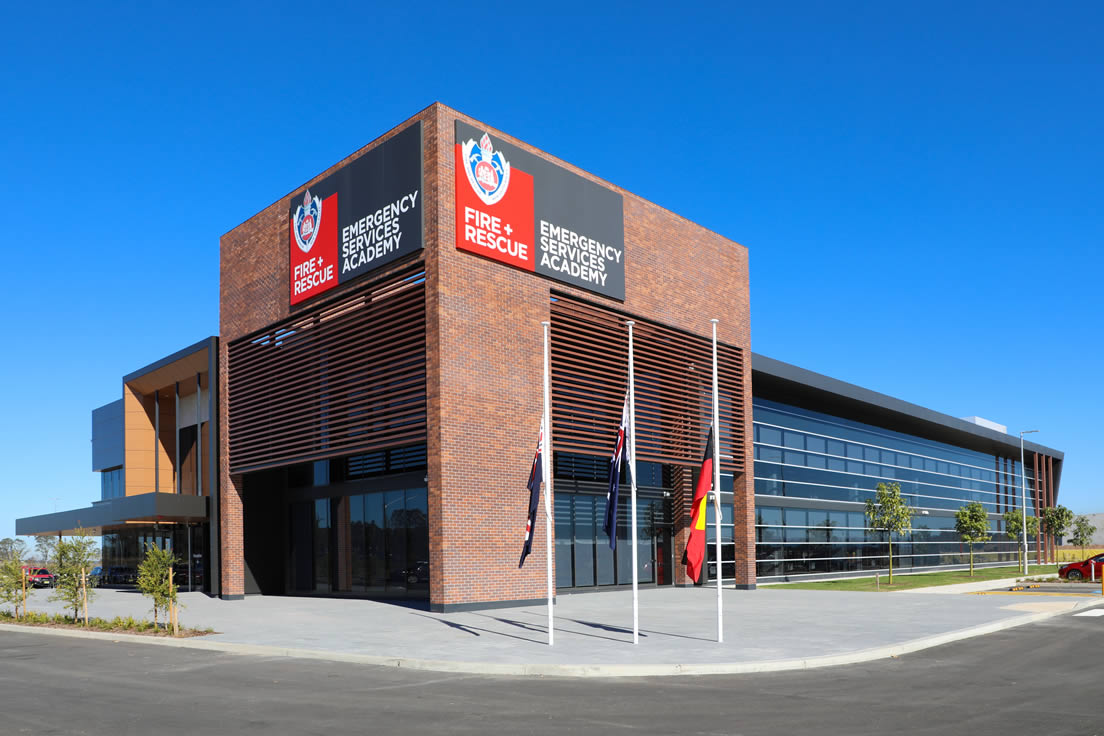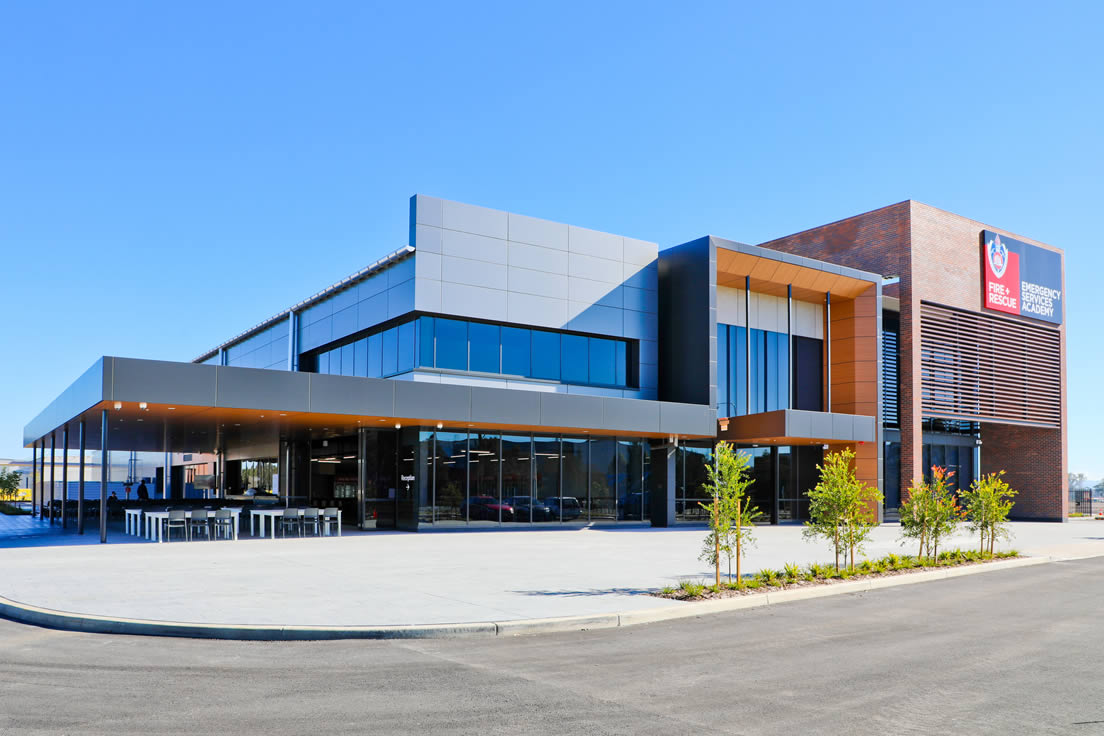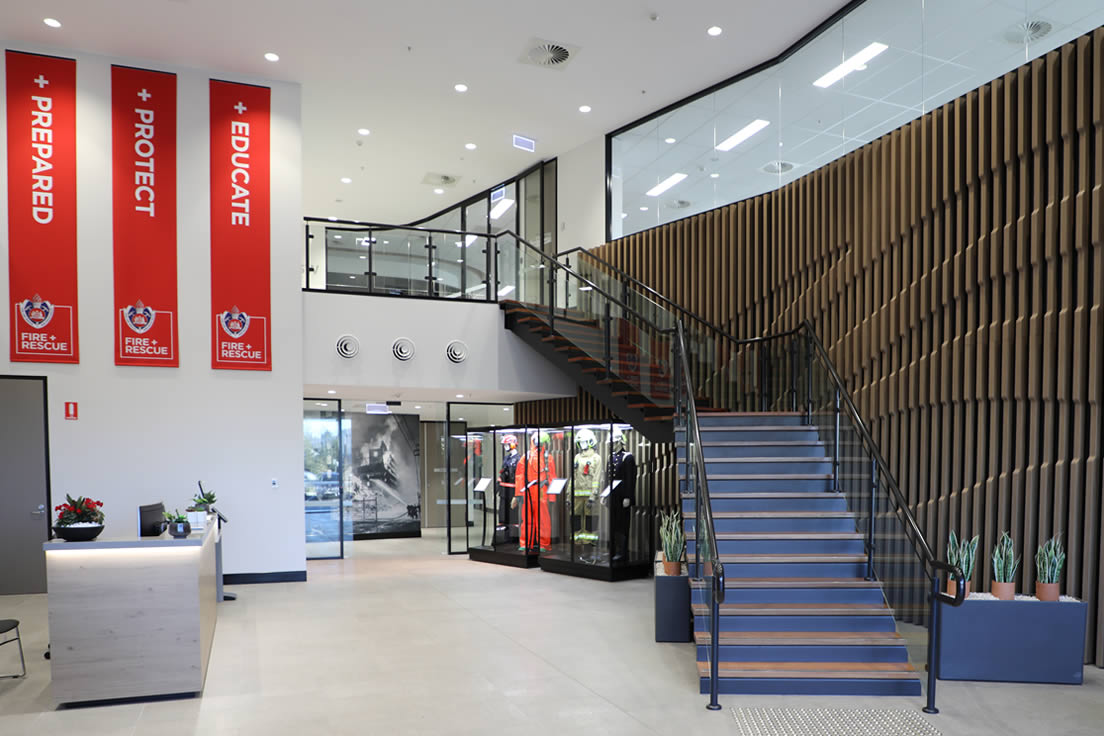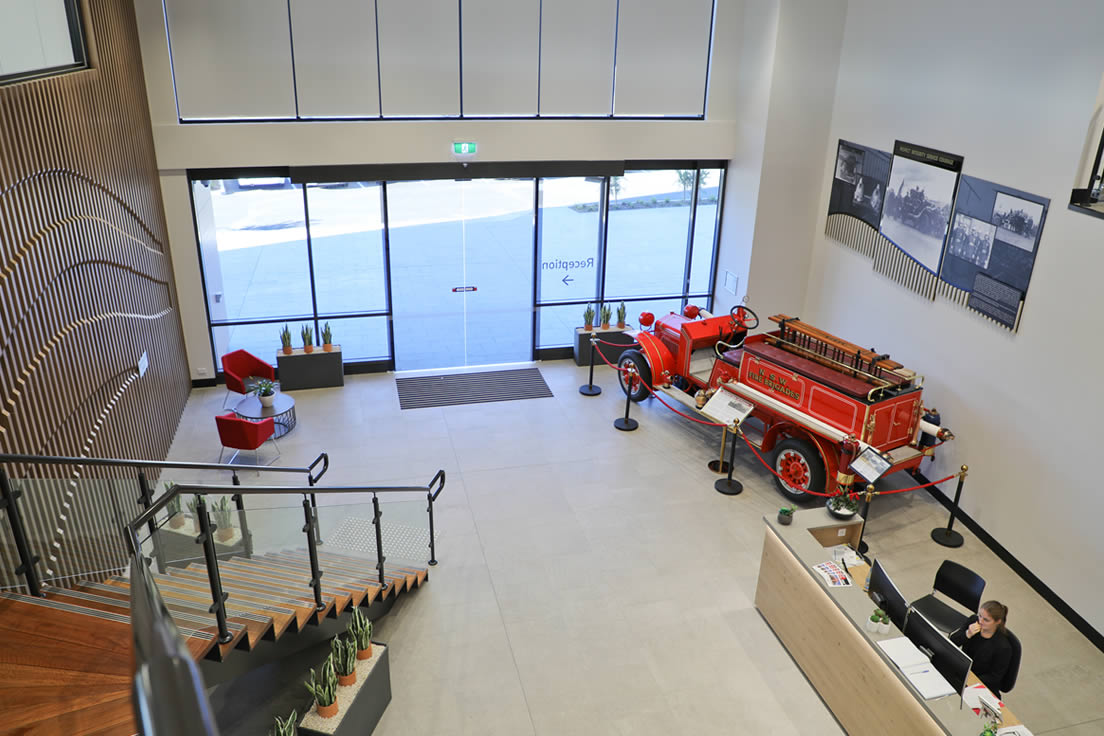 Location
The Fire and Rescue NSW Emergency Services Academy is located at 1-5 Distribution Drive, Orchard Hills. The gazetting of the new street name is still being formalised, and will soon be discoverable on Google maps and other web mapping services. Distribution Drive is the road that comes off Mamre Road, and was built by the developer to service the new First Estate development that the Academy is part of.
Address:
1-5 Distribution Drive
Orchard Hills
NSW
2748