Welcome to Fire and Rescue NSW
FRNSW is one of the world's largest urban fire and rescue services and is the busiest in Australia. Our overriding purpose is to enhance community safety, quality of life, and confidence by minimising the impact of hazards and emergency incidents on the people, property, environment and economy of NSW.
Prepared for anything.
What you need to know about...
NSW Caretaker Period has commenced
The caretaker period for the NSW Election commenced on 1 March 2019. No ministerial press releases or related information issued by the Government from 1 March 2019 will be available on this website.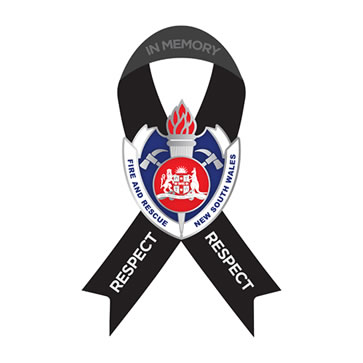 Our firefighting family is in mourning following the death of one of our Senior Firefighters. He passed away in hospital following a medical episode while on duty.
We are providing support to the firefighter's family, friends and colleagues during this tragic time.
27/02/2019
What we're doing
Mar 21, 2019, 11:31 am - SURRY HILLS | #FRNSW in attendance at a gas leak in Little Albion St. Approx. 150 people evacuated from 4 different… https://twitter.com/i/web/status/1108526591863222273

[external link]

Mar 19, 2019, 9:21 am - CASULA | Fast work by firefighters contained a unit fire in Myall Rd this morning. #FRNSW crews arrived to find fla… https://twitter.com/i/web/status/1107768975348240385

[external link]

Mar 18, 2019, 6:49 am - RT @LiveTrafficSyd: The M2 is now closed citybound. Avoid the area. Traffic is very heavy. @FRNSW and @nswpolice are on site. …
Mar 17, 2019, 10:22 pm - RT @newtownfire: Break the cycle. https://twitter.com/theprojecttv/status/1107185942165487617

[external link]

Mar 15, 2019, 2:06 pm - Armidale firefighters will pit their skills against the state's best when they host the @firechamps at Jack Valance… https://twitter.com/i/web/status/1106391169838116869

[external link]

Mar 15, 2019, 12:08 pm - Congratulations to #FRNSW firefighters from Bulli Fire Brigade, who celebrated 100 years of service to the communit… https://twitter.com/i/web/status/1106361393412886529

[external link]