About us
Our Commissioner
Our Commissioner
Commissioner Paul Baxter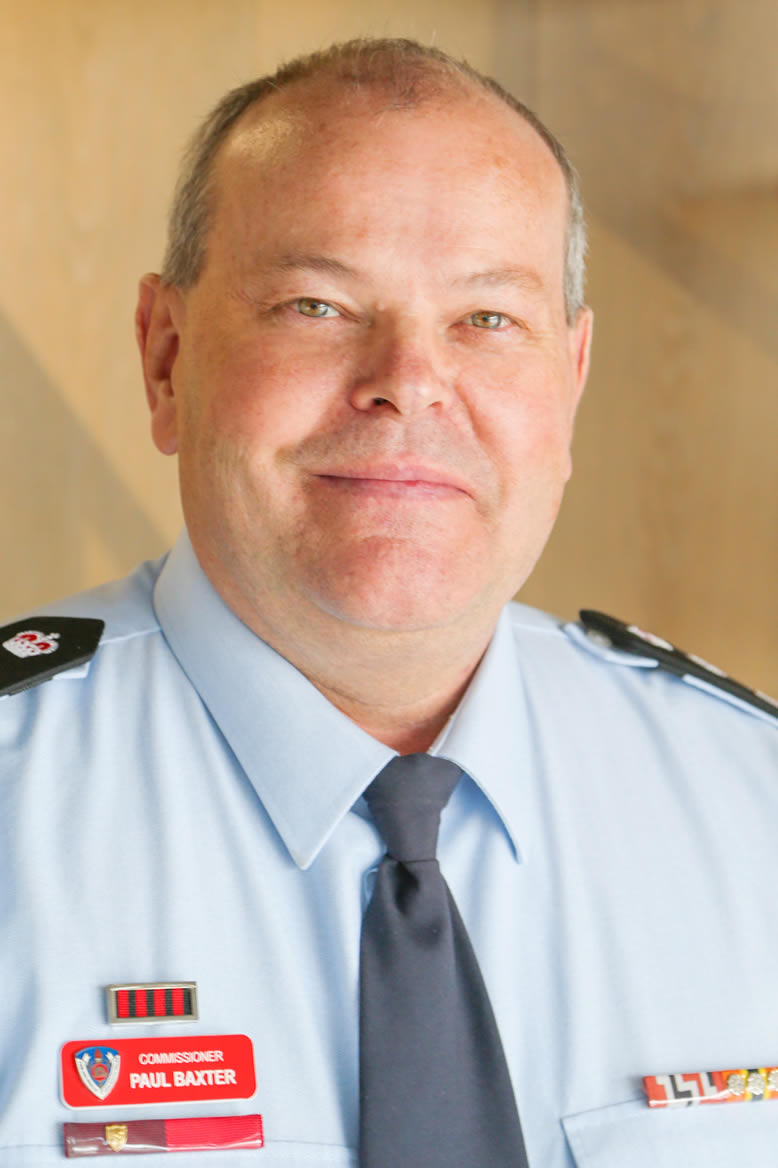 Paul Baxter was appointed Commissioner of Fire and Rescue NSW on 16 January 2017. Commissioner Baxter was previously National Commander & Chief Executive of the New Zealand Fire Service and the National Rural Fire Authority, which comprises 10,000 volunteers and career staff serving at 450 fire stations nationally. He has more than 30 years of fire service experience, originally serving as a volunteer firefighter, then as a firefighter with the Royal New Zealand Air Force. He became a full-time firefighter with the New Zealand Fire Service and worked through the ranks until being appointed as National Commander a year after the 2011 Christchurch earthquake.
In addition to his firefighting credentials, which included being on an incident management team during the 2001 Christmas bushfires in NSW, Commissioner Baxter was a volunteer ambulance officer for many years.
Commissioner Baxter has a wealth of operational experience and holds a degree in business, is a certified company director with the New Zealand Institute of Directors, has studied advanced management at the Melbourne School of Business, is a Fellow of the Institution of Fire Engineers, a Member of the New Zealand Institute of Management, and has completed the four year Executive Fire Officer Program at the United States Fire Academy.
Commissioner Baxter was elected President and Board Chair of the Australasian Fire & Emergency Service Authorities' Council (AFAC) the National Council of fire and emergency services across Australia and New Zealand representing more than 300,000 emergency workers through their agencies.
Until recently Commissioner Baxter was also Chair of the Asia Pacific Region of the UN's International Search & Rescue Advisory Group, and oversaw New Zealand's achievement of UN accreditation as a Heavy Urban Search & Rescue Task Force. He will again chair the Asia Pacific Region for Australia with the Department of Foreign Affairs and Trade for 2018-2019.
Commissioner Baxter led a large scale strategic program in New Zealand's fire and emergency services that saw brand new legislation introduced, with a wider mandate and protection for firefighters, modernised provisions for managing risk in urban and rural settings and urban and rural fire services amalgamated into one new organisation, Fire and Emergency New Zealand.
He is now using that experience to lead out a new strategic renewal program for Fire and Rescue NSW, this is set to improve capability and service delivery. It aims to increase the value that communities place on Fire and Rescue NSW by lifting its profile and is underpinned by a cultural reform agenda to ensure the organisation builds on its past success' and meets the communities needs into the future.