Incidents and warnings
MEDIA ALERT: House fire demo reinforces the need to prioritise safety this Christmas - VIDEO - Sydney (CBD)
MEDIA ALERT: House fire demo reinforces the need to prioritise safety this Christmas - VIDEO - Sydney (CBD)
Published: 28 Nov 2022 07:08pm
Fire and Rescue NSW (FRNSW) will release confronting video of a fire simulation involving a Christmas tree and decorations, demonstrating how quickly and easily safety shortcuts can lead to real-life emergencies in our homes.
A senior FRNSW firefighter will also provide safety tips for the festive season.
 

WHEN:
9:30am TOMORROW (Tuesday 29 November)
 
WHERE:
City of Sydney Fire Station
211-217 Castlereagh St
Sydney (CBD)
 
WHO:                         
Kate Faith
FRNSW Senior Firefighter


EDITORS NOTE: A full media release, including the footage of the fire demonstration, will be released at the conclusion of the media conference.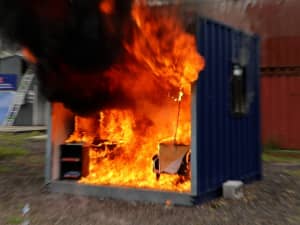 Updated: 27 Jan 2023 05:16pm
Related safety topics

Smoke alarms
It"s the law to have at least one working smoke alarm installed on every level of your home.