Incidents and warnings
Minor Fire on Aircraft - Williamtown
Minor Fire on Aircraft - Williamtown
Published: 29 Mar 2022 02:46pm
Fire and Rescue NSW (FRNSW) responded to a fire on board a small passenger aircraft, landing at Newcastle Airport at Williamtown, this afternoon.

The pilot had sent a radio message around 12.30pm, stating that a large amount of smoke was filling the cabin.

FRNSW crews, together with the RAAF Fire Brigade, liaised with airport staff and boarded the plane after it landed safely.

The smoke was caused by a small electrical fire in the aircraft's lighting compartment.

The fire had self-extinguished.

Two crew and four passengers were assessed by Australian Defence Force medical staff and were released without injury.

NSW Police and NSW Rural Fire Service also attended the incident.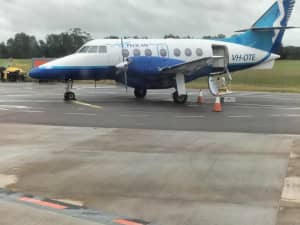 Updated: 30 Jan 2023 09:14pm
Related safety topics

Common home fires
If you do your bit to minimise the risks in your home, we can all stay safer together.
Stations nearby
RAYMOND TERRACE Fire Station
3-5 Leisure Way, Raymond Terrace NSW 2324
MAYFIELD WEST Fire Station
91 Industrial Drive, Mayfield West NSW 2304
STOCKTON Fire Station
36 Hereford Street, Stockton NSW 2295