Incidents and warnings
Oil Spill - Albion Park Rail
Oil Spill - Albion Park Rail
Published: 02 Aug 2021 12:13pm
Fire and Rescue NSW (FRNSW) has removed an oil spill stretching more than one kilometre northbound on the Princes Highway in Albion Park Rail today.

HAZMAT crews arrived to find the source of the spillage was due to a semi-trailer with a ruptured oil tank.

The spill has been rendered safe and the operation is ongoing.

The Environment Protection Agency has also been notified.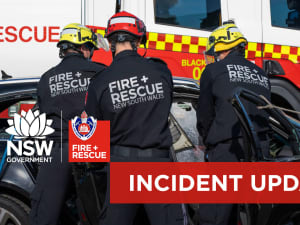 Updated: 30 Jan 2023 09:14pm
Stations nearby
ALBION PARK Fire Station
3 Russell Street, Albion Park NSW 2527
SHELLHARBOUR Fire Station
Wattle Road, Shellharbour NSW 2529
DAPTO Fire Station
88 Byamee Street, Dapto NSW 2530