Incidents and warnings
Caravan Fire - Raby
Caravan Fire - Raby
Published: 28 May 2021 04:28pm
Fire and Rescue NSW (FRNSW) were responded to reports of a camper van alight in a garage on De Havilland Cr, Raby just before 4:30pm this afternoon.

On arrival firefighters found a camper van well alight in the garage of a residence with flames impinging on the house.

Firefighters deployed 2 lengths of hose and got to work battling the blaze.

Firefighters extinguished the fire quickly preventing spread to the house.

One person transported to hospital.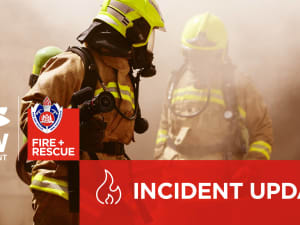 Updated: 30 Jan 2023 09:15pm
Related safety topics

Smoke alarms
It"s the law to have at least one working smoke alarm installed on every level of your home.

Escape plans
Having a home escape plan and a working smoke alarm increases your chances of getting out safely.
Stations nearby
ST. ANDREWS Fire Station
9 Swettenham Road, St Andrews NSW 2566
INGLEBURN Fire Station
41 Carlisle Street, Ingleburn NSW 2565
CAMPBELLTOWN Fire Station
66 Broughton Street, Campbeltown NSW 2560