Incidents and warnings
House Fire - Condell Park
House Fire - Condell Park
Published: 13 Apr 2021 02:19pm
Firefighters from Revesby and Bankstown Fire Stations have this afternoon extinguished a house fire that started in the kitchen of a property on Nowill Street, Condell Park.

Fire and Rescue NSW (FRNSW) responded to the single-story premises just before 2.30pm and quickly extinguished the blaze before it could spread further throughout the house.

One adult and three children self-evacuated from the property prior to FRNSW arrival.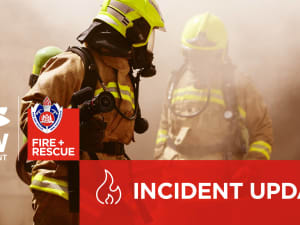 Updated: 30 Jan 2023 09:15pm
Related safety topics

Cooking fire safety
The leading cause of home fires in NSW is leaving cooking unattended.

Smoke alarms
It"s the law to have at least one working smoke alarm installed on every level of your home.

Escape plans
Having a home escape plan and a working smoke alarm increases your chances of getting out safely.
Stations nearby
REVESBY Fire Station
60 The River Road, Revesby NSW 2212
BANKSTOWN Fire Station
353 Liverpool Road, Bankstown NSW 2200
RIVERWOOD Fire Station
136A Belmore Road, Riverwood NSW 2210