Incidents and warnings
Solar panel fire - Pambula Beach
Solar panel fire - Pambula Beach
Published: 10 Mar 2021 01:38pm
Firefighters from Fire and Rescue NSW (FRNSW) and the NSW Rural Fire Service have extinguished a solar panel fire that broke out at a home on Pambula Beach Road, Pambula Beach this afternoon.

FRNSW received numerous Triple Zero (000) calls reporting smoke coming from the roof of the home shortly after 1.30pm.

Firefighters managed to quickly extinguish the blaze and no injuries were reported.

Superintendent Graham Kingsland from the Fire Investigation and Research Unit said solar panel fires were becoming an increasing concern for firefighters.

"Over the last five years we have seen solar panel related fires increase five-fold. It is not uncommon to see solar panels cause house and building fires," he said.

"By ensuring solar panels are installed by a licensed installer, and are well maintained by a professional, you can prevent a tragedy."

For more information on solar panel safety, visit the Fair Trading website.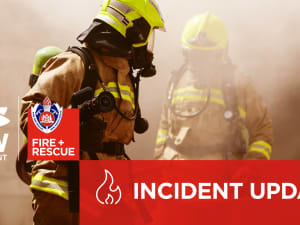 Updated: 30 Jan 2023 09:15pm
Related safety topics

Smoke alarms
It"s the law to have at least one working smoke alarm installed on every level of your home.

Escape plans
Having a home escape plan and a working smoke alarm increases your chances of getting out safely.

High-rise fire safety
The best way to keep you and your family safe is to prevent fires from occurring and know what to do in case of a fire.
Stations nearby
MERIMBULA Fire Station
17-19 Monaro Street, Merimbula NSW 2548
EDEN Fire Station
44 Hopkins Street, Eden NSW 2551
BEGA Fire Station
114 Gipps Street, Bega NSW 2550