Incidents and warnings
House Fire - Forster
House Fire - Forster
Published: 26 Feb 2021 10:31am
A dozen Fire and Rescue NSW (FRNSW) firefighters are currently on scene at a house fire on Elizabeth Parade, Forster that broke out just after 10.30am this morning.

After receiving numerous Triple Zero (000) calls from the community firefighters arrived to find a large fire in the upper level of a two storey home.

Crews have managed to quickly contain the fire however the home has received a significant level of damage and the roof is in danger of collapsing. Firefighters have since established an exclusion zone around the home.

NSW Police, the Rural Fire Service and Ambulance NSW are also in attendance.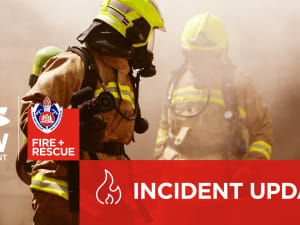 Updated: 30 Jan 2023 09:15pm
Related safety topics

Smoke alarms
It"s the law to have at least one working smoke alarm installed on every level of your home.

Escape plans
Having a home escape plan and a working smoke alarm increases your chances of getting out safely.
Stations nearby
FORSTER Fire Station
22 Lake Street, Forster NSW 2428
TAREE Fire Station
75 Pulteney St Cnr Wynter Street, Taree NSW 2430
WINGHAM Fire Station
22 Farquhar Street, Wingham NSW 2429