Incidents and warnings
Truck fire - Eastern Creek
Truck fire - Eastern Creek
Published: 01 Feb 2021 02:40pm
Fire and Rescue NSW (FRNSW) has extinguished a fire in recyclable material that started on the back of a truck in Alspec Place, Eastern Creek at 2:40pm today.

After the fire was discovered the truck driver dumped part of the burning timber and cardboard load onto the road so firefighters could isolate the fire quickly.

Crews from St Marys and Mount Druitt extinguished the fire while a ladder platform vehicle was on standby as a precaution.

Firefighters treated the male driver with oxygen for smoke inhalation until NSW Ambulance arrived on the scene.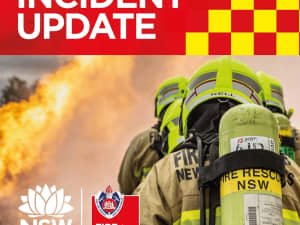 Updated: 30 Jan 2023 09:15pm
Stations nearby
HUNTINGWOOD Fire Station
42 Huntingwood Drive, Huntingwood NSW 2148
MOUNT DRUITT Fire Station
81 Railway Street, Mount Druitt NSW 2770
ST. MARYS Fire Station
1 Marsden Road, ST Marys NSW 2760