Incidents and warnings
House Fire - Ashmont
House Fire - Ashmont
Published: 12 Jan 2021 03:39pm
Firefighters from Fire and Rescue NSW (FRNSW) are working to extinguish a fire that broke out at a home on Connorton Avenue, Ashmont just after 3.30pm this afternoon.

Numerous Triple Zero (000) callers reported large plumes of smoke issuing from the roof of the single story home.

Upon arrival firefighters found a fire at the rear of the home which was threatening the roof space, crews are currently working to extinguish the blaze.

NSW Police and NSW Ambulance are on scene however no injuries have been reported.

The cause of the fire has not yet been determined.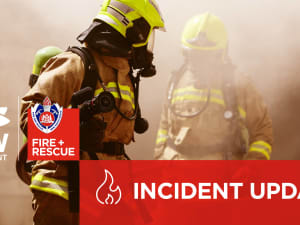 Updated: 30 Jan 2023 09:15pm
Related safety topics

Smoke alarms
It"s the law to have at least one working smoke alarm installed on every level of your home.
Stations nearby
TURVEY PARK Fire Station
75 Fernleigh Road, Turvey Park (Wagga Wagga) NSW 2650
WAGGA WAGGA Fire Station
36-38 The Esplanade, Wagga Wagga NSW 2650
COOLAMON Fire Station
67 Bruce Street, Coolamon NSW 2701