Incidents and warnings
Cliff Rescue - Cronulla
Cliff Rescue - Cronulla
Published: 12 Jan 2021 02:09pm
Fire and Rescue NSW (FRNSW) along with NSW Police and NSW Ambulance have rescued a man who fell from a cliff face in Cronulla this afternoon.

Firefighters received a call just after 2pm this afternoon following reports a person had fallen off a five metre ledge on Blackwoods Beach to the rocks below.

Crews from Cronulla Fire Station arrived on scene shortly after to find a middle-aged male lying at the bottom of the ledge were able to administer first aid until paramedics arrived.

In a multi agency response, FRNSW and NSW Police were able to move the man safely into a rescue stretcher and carry him to an awaiting ambulance.

The man was transported to hospital for further treatment.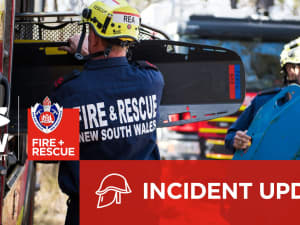 Updated: 30 Jan 2023 09:15pm
Stations nearby
CRONULLA Fire Station
91 The Kingsway, Cronulla NSW 2230
BUNDEENA Fire Station
48 Bundeena Drive, Bundeena NSW 2230
MIRANDA Fire Station
242 Port Hacking Road, Miranda NSW 2228