Incidents and warnings
Truck crash - Narrandera
Truck crash - Narrandera
Published: 22 Dec 2020 10:53am
Emergency services are currently working to safely remove a truck that crashed into home on Whitton Street, Narrandera just before 11am this morning.

Fire and Rescue NSW crews alongside NSW Ambulance and NSW Police have established an exclusion zone around the home as they work to treat the driver of the truck and stabilise the home.

Firefighters are also working to clear a large quantity of grain that has spilt as a result of the crash, while specialist structural engineers have been called in to assess the home.

No further injuries have been reported.

The Newell Highway and Whitton Street are currently closed in both directions as salvage operations continue. Motorists are advised to avoid the area.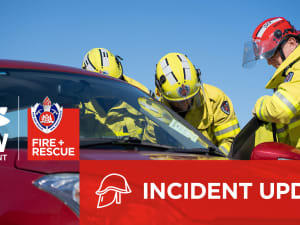 Updated: 30 Jan 2023 09:15pm
Related safety topics

Smoke alarms
It"s the law to have at least one working smoke alarm installed on every level of your home.
Stations nearby
NARRANDERA Fire Station
23 Twynam Street, Narrandera NSW 2700
LEETON Fire Station
19 Wade Avenue, Leeton NSW 2705
LOCKHART Fire Station
84 Ferrier Street, Lockhart NSW 2656