Incidents and warnings
Unit Fire - Glenfield
Unit Fire - Glenfield
Published: 21 Dec 2020 01:30pm
Fire and Rescue NSW crews have managed to contain a fire that broke out in unit complex on Harrow Rd, Glenfield just after 1.30pm this afternoon.

Crews from Macquarie Fields Fire Station arrived on scene just before 1.35pm to find large flames coming from the ground level of a two level unit, with the fire threatening the upper level.

Firefighters were able to extinguish the fire in under an hour and commenced investigations to see if the blaze had spread through the roof cavity to neighbouring properties.

A number of residents in the complex were evacuated however no injuries were reported. The fire was contained to the home of origin however it was severely damaged.

Investigations into the cause of the fire are ongoing.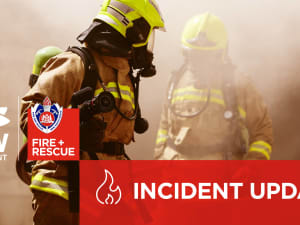 Updated: 30 Jan 2023 09:15pm
Related safety topics

Smoke alarms
It"s the law to have at least one working smoke alarm installed on every level of your home.

High-rise fire safety
The best way to keep you and your family safe is to prevent fires from occurring and know what to do in case of a fire.
Stations nearby
MACQUARIE FIELDS Fire Station
8 Brooks Street, Macquarie Fields NSW 2564
LIVERPOOL Fire Station
Anzac Road corner Delfin Drive, Moorebank NSW 2170
INGLEBURN Fire Station
41 Carlisle Street, Ingleburn NSW 2565