Incidents and warnings
Building fire - Gateshead
Building fire - Gateshead
Published: 11 Dec 2020 11:58am
Fire and Rescue NSW crews from Tingira Heights and Charlestown fire stations are extinguishing a fire that broke out in a recycling plant on Oakdale Road, Gateshead, at 11.58am today.

The fire in the paper recycling plant was contained to a pile of paper and with the help of an excavator, firefighters were able to pull the pile apart to assist in its extinguishment.

Crews remain on scene and there are no reported injuries.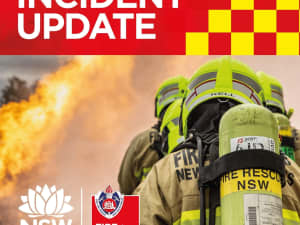 Updated: 30 Jan 2023 09:15pm
Stations nearby
CHARLESTOWN Fire Station
3 Charles Street, Charlestown NSW 2290
TINGIRA HEIGHTS Fire Station
70 Violet Town Road, Tingira Heights NSW 2290
CARDIFF Fire Station
18 Taylor Street, Cardiff NSW 2285