Incidents and warnings
Grass Fire - Prospect
Grass Fire - Prospect
Published: 29 Nov 2020 09:43am
Fire and Rescue NSW crews from Sydneys west are currently battling a large grass fire in Chapel Circuit, Prospect.

Strong winds are fanning a grass fire with large volumes of smoke in the area approximately 1 hectare of grass and bush alight with the fire dangerously close to six homes.

More than 30 firefighters are on scene including The Rural Fire Service to assist with water.

Firefighters managed to surround the blaze and contain it quickly.

NSW Police and National Parks and Wildlife were also in attendance.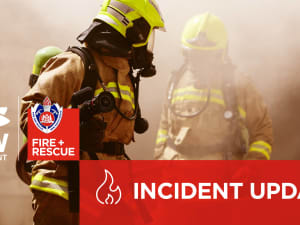 Updated: 12 Apr 2022 03:58pm
Related safety topics

Smoke alarms
It"s the law to have at least one working smoke alarm installed on every level of your home.

Do you have a bushfire plan?
Most people have a plan for what they will do during a bushfire. Unfortunately, not every plan will withstand the test of a bushfire. Take 5 minutes to improve or make a plan at www.myfireplan.com.au [external link]