Incidents and warnings
House Fire - Dural
House Fire - Dural
Published: 30 Aug 2020 01:30pm
At 1:30pm Fire and Rescue NSW crews from Castle Hill and Kellyville Fire Stations responded to reports of a house fire at Muraban Road, Dural.

On arrival FIrefighters located a garage and small area of bush alight.

Crews worked with the RFS to extinguish the blaze.

NSW Ambulance are also in attendance treating one elderly female with burns to her feet and hands.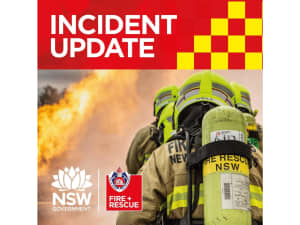 Updated: 30 Jan 2023 09:15pm
Related safety topics

Smoke alarms
It"s the law to have at least one working smoke alarm installed on every level of your home.

Escape plans
Having a home escape plan and a working smoke alarm increases your chances of getting out safely.

Do you have a bushfire plan?
Most people have a plan for what they will do during a bushfire. Unfortunately, not every plan will withstand the test of a bushfire. Take 5 minutes to improve or make a plan at www.myfireplan.com.au [external link]
Stations nearby
CASTLE HILL Fire Station
380 Old Northern Road, Castle Hill NSW 2154
HORNSBY Fire Station
2 Bridge Road, Hornsby NSW 2077
BEECROFT Fire Station
109 Beecroft Road, Beecroft NSW 2119