Incidents and warnings
Solar panel fire - Nowra
Solar panel fire - Nowra
Published: 19 Aug 2020 01:33pm
Just after 1.30pm this afternoon Fire and Rescue NSW crews from Shoalhaven Fire Station were called to reports of a house fire on Cornelius St, Nowra.

Upon arrival crews found a fire on the roof of the house which had occurred as a result of an electrical fault on the homes solar panels.

All occupants were safely evacuated and crews were able to extinguish the fire shortly after.

Superintendent Graham Kingsland from the Fire Investigation and Research Unit said it was important to take steps to ensure solar panels were as safe as possible.e
 
"Over the last five years we have seen solar panel related fires increase five-fold, it is not uncommon to see solar panels cause house and building fires. 
 
"By ensuring solar panels are installed by a licensed installer, and are well maintained by a professional, you can prevent a tragedy" he said. 
 
For more information on solar panel safety, visit the Fair Trading website.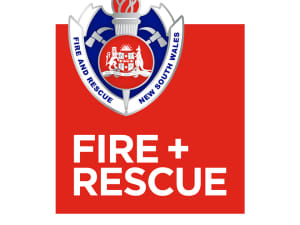 Updated: 30 Jan 2023 09:15pm
Related safety topics

Smoke alarms
It"s the law to have at least one working smoke alarm installed on every level of your home.

Common home fires
If you do your bit to minimise the risks in your home, we can all stay safer together.

Escape plans
Having a home escape plan and a working smoke alarm increases your chances of getting out safely.
Stations nearby
NOWRA Fire Station
69 Bridge Road, Nowra NSW 2541
SHOALHAVEN Fire Station
1/34 Norfolk Avenue, Nowra NSW 2541
BERRY Fire Station
26 Prince Alfred Street, Berry NSW 2535