Incidents and warnings
Motor vehicle accident - Peakhurst
Motor vehicle accident - Peakhurst
Published: 12 Aug 2020 08:49am
Fire and Rescue NSW crews from Riverwood and Hurstville helped free a man trapped in his vehicle after a collision between three cars and a bus on Forest Road, Peakhurst this morning.

FRNSW received a triple zero call at 8.49am following the collision which partially closed Forest Road and Boundary Road.

FRNSW were able to quickly and safely remove the trapped occupant and he and another female were taken to hospital for treatment.

The roads have now been reopened to all traffic.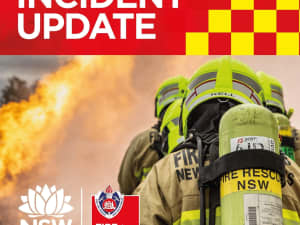 Updated: 30 Jan 2023 09:15pm
Stations nearby
RIVERWOOD Fire Station
136A Belmore Road, Riverwood NSW 2210
MORTDALE Fire Station
38 Morts Road, Mortdale NSW 2223
HURSTVILLE Fire Station
5-9 Butler Rd, Hurstville NSW 2220