Incidents and warnings
Electrical Fire - Smeaton Grange
Electrical Fire - Smeaton Grange
Published: 10 Aug 2020 10:01am
Firefighters from Narellan and Camden Fire Stations responded to an electrical fire at a business premises in Smeaton Grange this morning.

Crews arrived to the business on Anderson Road, Smeaton Grange at approximately 10am to find smoke coming out of an air conditioning vent.

Crews worked quickly to extinguish the fire and clear the incident.

The fire is believed to have occurred due to a short circuit in the air conditioning system.

Crews were clear from the scene at approximately 10:45am.

All patrons of the business self evacuated and there were no injuries.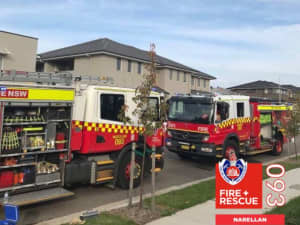 Updated: 20 Jun 2022 09:52am
Related safety topics

Common home fires
If you do your bit to minimise the risks in your home, we can all stay safer together.