Incidents and warnings
Caravan fire - Tenterfield
Caravan fire - Tenterfield
Published: 20 Jul 2020 11:20am
Fire and Rescue NSW are currently on the scene of a caravan fire on Bruxner Highway, Tenterfield.

Crews arrived to the scene just after 11:30am, to find the caravan well alight. A grass fire also resulted from the incident. The fire has been extinguished, however there are lane closures on the highway.

A male is being treated for smoke inhalation by NSW Ambulance.

RFS and NSW Police are also in attendance.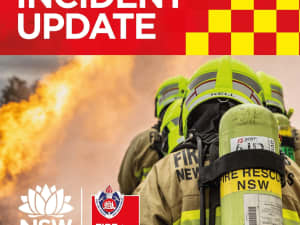 Updated: 30 Jan 2023 09:15pm
Stations nearby
TENTERFIELD Fire Station
125 Logan Street, Tenterfield NSW 2372
GLEN INNES Fire Station
202 Bourke Street, Glen Innes NSW 2370
CASINO Fire Station
43 Hickey Street, Casino NSW 2470