Incidents and warnings
House Fire - Bligh Park
House Fire - Bligh Park
Published: 01 Jul 2020 06:00am
Just after 6am this morning crews from Fire and Rescue NSW were called to a house fire in Bligh Park.

Firefights arrived on scene to find the house completely involved in flames with fire threatening nearby homes. All persons and animals inside the home were evacuated safely and assessed by NSW Ambulance paramedics.

More than 20 firefighters battled the blaze for a number of hours before bringing it under control just before 9am.

Fire investigators are currently on scene, the cause of the fire is yet to be determined.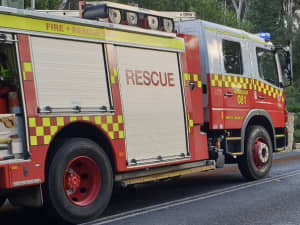 Updated: 30 Jan 2023 09:15pm
Related safety topics

Smoke alarms
It"s the law to have at least one working smoke alarm installed on every level of your home.

Escape plans
Having a home escape plan and a working smoke alarm increases your chances of getting out safely.
Stations nearby
WINDSOR Fire Station
1 Anderson Place, South Windsor NSW 2756
RICHMOND Fire Station
43 March St, Richmond NSW 2753
RIVERSTONE Fire Station
66 Riverstone Parade, Riverstone NSW 2765