Incidents and warnings
Cat and Rabbit Rescued from Fire - Valentine
Cat and Rabbit Rescued from Fire - Valentine
Published: 29 Jun 2020 04:12pm
Fire and Rescue NSW crews from the Newcastle region have rescued a rabbit and a cat from a large townhouse fire this afternoon.

Just after 4pm this afternoon numerous triple zero calls were received with reports of a townhouse on fire in Valentine.

Fire crews arrived to find the top level of a three storey townhouse on fire. Firefighters got to work with hose lines and breathing apparatus, they entered the burning building to search for occupants.

During this search a cat and rabbit were found and rescued from the fire which had spread from one unit into two others.

The lucky duo were placed in the safe hands of other firefighters while the fire was extinguished.

Overhaul operations are ongoing.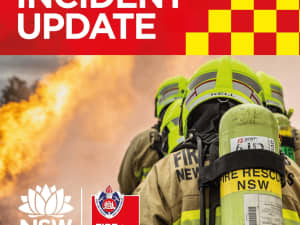 Updated: 30 Jan 2023 09:15pm
Related safety topics

High-rise fire safety
The best way to keep you and your family safe is to prevent fires from occurring and know what to do in case of a fire.
Stations nearby
BELMONT Fire Station
635 Pacific Highway, Belmont NSW 2280
TINGIRA HEIGHTS Fire Station
70 Violet Town Road, Tingira Heights NSW 2290
TORONTO Fire Station
42 Mount Waring Road, Toronto NSW 2283