Incidents and warnings
Hazmat Incident - Banksmeadow
Hazmat Incident - Banksmeadow
Published: 17 Jun 2020 10:18am
Firefighters from Sydney's City's South are in attendance at a HazMat incident in Banksmedow.

1000 Lt of liquid timber treatment is leaking from container after it was ruptured by a forklift blade.

Crews are working to contain the leak and then will continue to clean up and prevent any damage to the environment.

Fire and Rescue NSW Hazardous Materials experts from Alexandria Fire Station are also in attendance.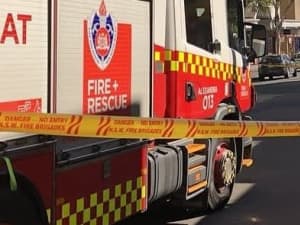 Updated: 30 Jan 2023 09:15pm
Stations nearby
MATRAVILLE Fire Station
Cnr Beauchamp & Bunnerong Roads, Matraville NSW 2036
BOTANY Fire Station
3 Banksia Street, Botany NSW 2019
MAROUBRA Fire Station
Cnr Maroubra Road & Flower Street, Maroubra NSW 2035