Incidents and warnings
Multi Car Crash - Werrington
Multi Car Crash - Werrington
Published: 10 Jun 2020 08:45am
Multiple rescue crews are in attendance at a serious car crash involving two cars in Werrington on the Great Western Highway.

Fire and Rescue NSW crews are working with NSW Ambulance to treat and free two trapped people.

The Great Western Highway is affected in both direction. Motorists should avoid the area.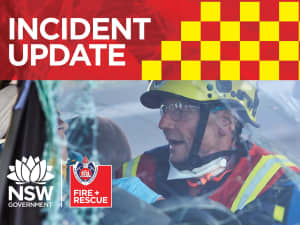 Updated: 30 Jan 2023 09:15pm
Stations nearby
ST. MARYS Fire Station
1 Marsden Road, ST Marys NSW 2760
ROPES CROSSING Fire Station
1a Ellsworth Drive, Tregear NSW 2770
PENRITH Fire Station
290-294 High Street, Penrith NSW 2750