Incidents and warnings
Chinese Restaurant Fire - Burwood
Chinese Restaurant Fire - Burwood
Published: 09 Jun 2020 09:14pm
Fire and Rescue NSW crews from across Sydney's Inner West have just extinguished a fire in a Chinese restaurant on Burwood Rd in Burwood.

Fire crews arrived to find a fire in a cooking flue which had extended into the residence above.

Firefighters worked to extinguish the fire and evacuate the occupants.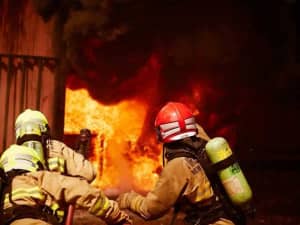 Updated: 30 Jan 2023 09:15pm
Related safety topics

Cooking fire safety
The leading cause of home fires in NSW is leaving cooking unattended.
Stations nearby
BURWOOD Fire Station
12b Livingstone Street, Burwood NSW 2134
ASHFIELD Fire Station
16 Victoria Street, Ashfield NSW 2131
CONCORD Fire Station
153 Concord Road, Concord (North Strathfield) NSW 2137