Incidents and warnings
Car Crash, Powerlines Down and Fire - Heatherbrae
Car Crash, Powerlines Down and Fire - Heatherbrae
Published: 09 Jun 2020 07:23pm
Fire and Rescue NSW crews from northern Newcastle are in attendance at a serious car crash in Heatherbrae.

Crews arrived to find a car had heavily impacted a pole with power lines down and a fire was developing. The occupant was away from the vehicle in the hands of Ambulance NSW crews.

Firefighters extinguished the fire and are dealing with downed power lines.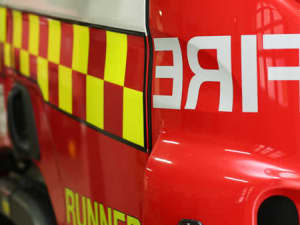 Updated: 30 Jan 2023 09:15pm
Stations nearby
RAYMOND TERRACE Fire Station
3-5 Leisure Way, Raymond Terrace NSW 2324
TARRO Fire Station
8 Eastern Avenue, Tarro NSW 2322
MAYFIELD WEST Fire Station
91 Industrial Drive, Mayfield West NSW 2304