Incidents and warnings
Unit Fire - Wollongong
Unit Fire - Wollongong
Published: 06 Jun 2020 03:36pm
Fire and Rescue crews attended a triple zero call this afternoon to find a dryer alight in a unit.
After extinguishing the fire and determining there were no persons inside they remained for a short time to properly ventilate the unit block.
This is a timely reminder to check clothes dryers and lint filters for buildup of lint and dust.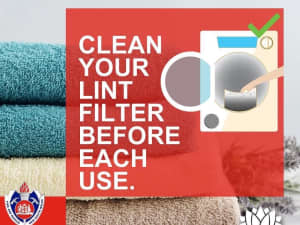 Updated: 30 Jan 2023 09:15pm
Related safety topics

High-rise fire safety
The best way to keep you and your family safe is to prevent fires from occurring and know what to do in case of a fire.
Stations nearby
WOLLONGONG Fire Station
32-36 Denison Street, Wollongong NSW 2500
BALGOWNIE Fire Station
117 Balgownie Road, Balgownie NSW 2519
UNANDERRA Fire Station
80 Central Road, Unanderra NSW 2526