Incidents and warnings
Fire and Rescue NSW donates bushfire tankers to the Solomon Islands - VIDEO - NSW
Fire and Rescue NSW donates bushfire tankers to the Solomon Islands - VIDEO - NSW
Published: 27 May 2023 07:18am
Fire and Rescue NSW (FRNSW) is donating four decommissioned bushfire tankers to the Solomon Islands, significantly boosting the nation's emergency capability.
The fire engines became available for donation following the allocation of $9m by the State Government towards 16 additional new bushfire water tankers, in the 2022/23 NSW budget.
The funding has allowed FRNSW to increase its fleet of new bushfire vehicles to 32, replacing the service's ageing tankers.
"Whilst they're between 20 and 22 years old, the decommissioned tankers are still in decent operational order, FRNSW Commissioner Paul Baxter said.
"We donated two fire trucks to the Royal Solomon Islands Police Force 'Fire and Rescue' Division a few years back and they provided local firefighters with a tremendous increase in capability."
FRNSW Fleet Director Ian Peisley said the new trucks would prove a great addition to the island nation's emergency resources.
"They are a larger truck than they typically run so they're able to carry more water…water supply via hydrant supply is an issue in the Solomon Islands…now they can carry more equipment and have a greater pumping capacity," Mr Peisley added.
"They can provide a bigger response, they're four-wheel drives, so they can travel off-road."
"Once we commission the new appliances, which are in the final stages of build, and get them into station, we will do a full mechanical and safety inspection of the four trucks.
"We maintain all our trucks throughout their lives so we don't expect them to have any work required."
Minister for Emergency Services Jihad Dib said the tanker donation is an important deal that will benefit all parties.
"This arrangement between Fire and Rescue NSW and the Solomons is a win-win situation for everyone involved. Where NSW will benefit from a new bushfire tanker fleet, as recommended by the Black Summer inquiry, the people of the Solomon Islands will also receive greater protection during fires and other emergencies," Mr Dib said.
"I'm very happy we can continue to offer a helping hand to our South Pacific neighbours."
The provision of the four tankers follows the donation to the Solomons of 60 firefighting "turn-out" kits, in April.
FRNSW Acting Inspector, Gary Power, has been providing technical assistance to the RSIPF 'on the ground' since November last year.   "The firefighters here are really excited to be receiving the trucks," Act. Insp. Power said, "Our staff have previously trained their personnel on that type of tanker, so they'll be able to put them to good use very quickly to protect their communities."   The tankers have been flown from Sydney's Richmond RAAF Base to Honiara by the Australian Defence Force and are due to be formally presented by Commissioner Baxter to the Solomon Islands Prime Minister tomorrow.
_EDITOR'S NOTE: _Video footage relating to the bushfire tanker donation is available for download here - https://vimeo.com/821848948/9ebdd3f1e2 [external link]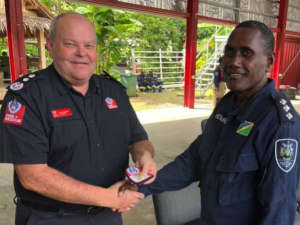 Updated: 27 May 2023 07:23am
Related Tweets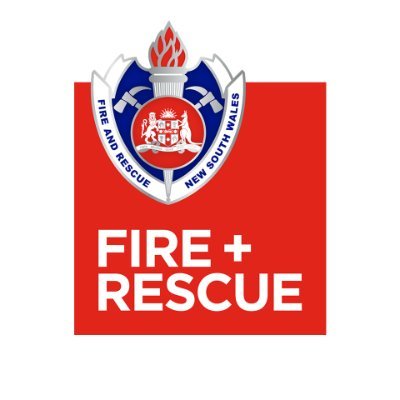 Fire and Rescue NSW via Twitter
@FRNSW
NSW | Fire and Rescue NSW donates bushfire tankers to the Solomon Islands - VIDEO. Fire and Rescue NSW (FRNSW) is donating four decommissioned bushfire tankers to the Solomon Islands, significantly boosting the nations emergency capability. Th...
07:13am • May 27, 2023 - View tweet on Twitter