Incidents and warnings
3 Car Crash on Harbour Bridge - VIDEO - Sydney
3 Car Crash on Harbour Bridge - VIDEO - Sydney
Published: 07 Mar 2022 08:52am
Fire and Rescue NSW (FRNSW) has responded to a three-car crash which has caused major traffic disruptions on the Sydney Harbour Bridge this morning.

The incident happened just before 7.15am.

One car flipped onto its roof and caught alight.

Fire crews have extinguished the fire.

The driver managed to exit the vehicle.

One person was trapped in the wreckage and NSW Ambulance have treated two patients at the scene.

The crash initially blocked traffic in both directions.

Whilst northbound lanes remain blocked at present, southbound lanes have been reopened.

NSW Police Rescue is also assisting.

Video message from Acting Superintendent Mathew Sigmund:
https://vimeo.com/685248230/c073ab4aae [external link]

Footage of response for media: https://vimeo.com/685254475/5735926808 [external link]


Superintendent Adam Dewberry from Fire and Rescue NSW (FRNSW) said this is a timely reminder that calling Triple Zero (000) when you are involved in or see a crash can be the difference between life and death.

The Triple Zero (000) service is the quickest way to get the right resources from emergency services to help you. It should be used to contact Police, Fire or Ambulance services in life-threatening or time-critical situations.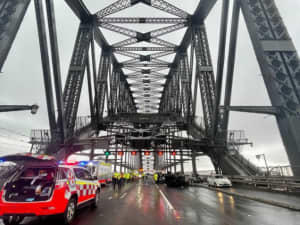 Updated: 30 Jan 2023 09:14pm
Related Tweets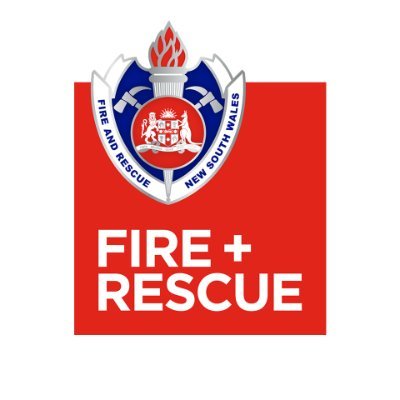 Fire and Rescue NSW via Twitter
@FRNSW
SYDNEY | #FRNSW crews are working to extinguish a car that is well alight on its roof on the harbour bridge after a two car crash. One person is trapped in another car which is not on fire. twitter.com/channelc... [external link]
07:31am • Mar 07, 2022 - View tweet on Twitter
Stations nearby
THE ROCKS Fire Station
166 Kent Street, The Rocks NSW 2000
PYRMONT Fire Station
147 Pyrmont Street, Pyrmont NSW 2009
CITY OF SYDNEY Fire Station
211-217 Castlereagh Street, Sydney NSW 2000