Incidents and warnings
Fire and Rescue/SES appeal for water safety - Penrith
Fire and Rescue/SES appeal for water safety - Penrith
Published: 02 Feb 2022 12:00pm

 
Rescue experts urge the public to play it safe around our waterways
 
Fire and Rescue NSW (FRNSW) and NSW State Emergency Service (NSW SES) rescue experts are warning the public to take extra care on the state's waterways, particularly during floodwater and heavy rain emergencies.
 
Two boats have capsized in separate emergencies near the Penrith Weir in recent days. One emergency claimed the life of a 33-year-old woman.
 
At the same time, wild storms and floodwaters have lashed parts of the Riverina, causing widespread damage.
 
FRNSW and NSW SES "In-Water" rescue experts are reminding the public not to enter fast-flowing waterways or floodwaters unless it's safe.
 
"What we need the public to do is to always take a good, hard look at the environment they're in," Acting FRNSW Capability Manager – Rescue, Clayton Allison, said.
 
"If kids are swinging from a rope into the water, for example, check there's no submerged log or other obstacle there," Act. Superintendent Allison added.
 
"Know what's going on downstream where the water's flowing," he said, "Read the signs and heed warnings…think about what could go wrong before you enter the water.
 
The NSW SES is the emergency agency in charge of floodwater operations and has carried out 153 flood rescues so far this summer.

"Always be careful and never drive through floodwater. "It does not matter how well you think you know the roads, or how big your car is, driving through floodwater is dangerous," SES Acting Assistant Commissioner, Greg Swindells, said.

"Conditions can change quickly and roads or crossings that may have appeared safe a short time ago can quickly become dangerous.

"You don't know what condition the road underneath the water is in and you can't always see hidden obstacles and debris under the surface.
 
"Your vehicle could stall and then our volunteers have to come along and put themselves in harm's way to safely get you out of it," he said.
 
The warnings come as Fire and Rescue NSW, SES and NSW Police crews complete an "In-Water" rescue course today at the Penrith Whitewater Stadium.
 
The three-day FRNSW course is teaching the first responders how to safely operate in dangerous waterways.
 
FRNSW has five credited "In-Water" rescue units, based at Newcastle, Wollongong, Eastwood, Hurstville and Regentville.
 
The agency is boosting its number of trained water rescue specialists from 110 to 180, prepared for any water-based emergency across NSW, interstate or even overseas.
 
These members join around 630 trained NSW SES in-water operators, who regularly work with FRNSW and other partner agencies to respond to calls for in-water rescue scenarios, particularly during floods.
 
The course participants have been learning how to remain safe during water rescues, how to identify hazards and safe zones, how to utilise equipment such as inflatable fire hoses that float on water as rescue aids and how to best guide a distressed person to safety.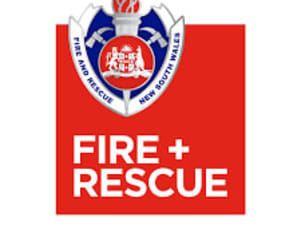 Updated: 30 Jan 2023 09:14pm
Stations nearby
PENRITH Fire Station
290-294 High Street, Penrith NSW 2750
REGENTVILLE Fire Station
2-6 Jeanette Street, Regentville NSW 2745
CRANEBROOK Fire Station
137 - 139 Vincent Road, Cranebrook NSW 2479