Incidents and warnings
Motor Vehicle Accident - Anna Bay
Motor Vehicle Accident - Anna Bay
Published: 02 Apr 2021 09:28am
Fire and Rescue NSW (FRNSW) were in attendance at a serious motor vehicle on Nelsons Bay Road, Anna Bay which occurred just before 9:30 am this morning.

On arrival, crews found the two-car collision with multiple people trapped.

Ambulance NSW treated six people, and four of them were transported via Ambulance to hospital

The remaining two patients were airlifted via helicopter to hospital.

NSW Police, SES, Ambulance NSW, and NSW Rural Fire Service were in attendance

The road remains closed while NSW police investigate the incident.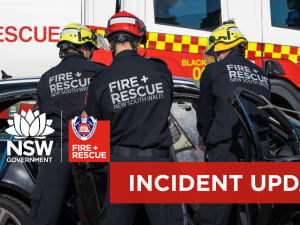 Updated: 30 Jan 2023 09:15pm
Stations nearby
SALAMANDER BAY Fire Station
194 Salamander way, Salamander Bay NSW 2317
TEA GARDENS Fire Station
135 Marine Drive, Tea Gardens NSW 2324
RAYMOND TERRACE Fire Station
3-5 Leisure Way, Raymond Terrace NSW 2324