Incidents and warnings
Bio-hazard triggers mass evacuation of township - Stuarts Point (Near South West Rocks)
Bio-hazard triggers mass evacuation of township - Stuarts Point (Near South West Rocks)
Published: 26 Mar 2021 08:18pm
The overflow of septic tanks has triggered the partial evacuation of the township of Grassy Head.

Following the identification of the bio-hazard, firefighters worked with NSW Police to evacuate 32 residents.

Occupants were required to leave their homes in gumboots provided by Fire and Rescue NSW (FRNSW). They were then decontaminated in a foot-bath and transferred by bus to Yarrahapinni Adventist Youth Centre.

FRNSW committed 8 teams to this incident, totalling over 32 firefighters. This included consultation with FRNSW's two Scientific Officers in determining the best strategy.

Operations commenced at 9:39 pm last night and concluded this morning at 4:18 am.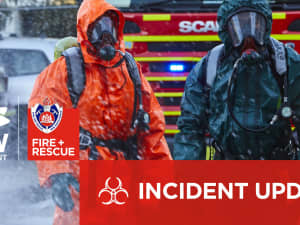 Updated: 25 Oct 2022 04:01pm
Related safety topics

Smoke alarms
It"s the law to have at least one working smoke alarm installed on every level of your home.