Incidents and warnings
Boat Fire - Caringbah South
Boat Fire - Caringbah South
Published: 15 Feb 2021 04:05am
More than 20 firefighters have managed to extinguish a fire that broke out on a boat moored on a jetty in Caringbah South around 4am this morning.

Firefighters arrived on scene to fire a large fire with flames impinging on a number of nearby boats. Crews worked for over two hours and managed to contain the fire just after 6am.

As a result of the fire one boat has sunk and specialist HAZMAT crews are currently on scene working to contain an amount of fuel that was spilt.

Two people were inside the boat at the time of the fire, they were treated on scene by NSW Ambulance for smoke inhalation before being transported to hospital.

Superintendent Scott Dodson said the two residents of the boat were alerted to the fire due to a working smoke alarm.

"The presence of the smoke alarm could have been a matter of life of death for the occupants this morning," he said.

"This is a reminder for all residents to ensure they have a working smoke alarm in their homes."

Video of the incident can be found at the link below.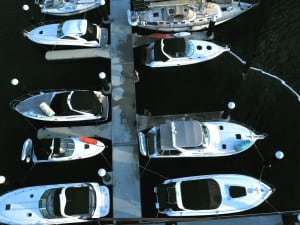 Updated: 25 Oct 2022 04:30pm
Related safety topics

Smoke alarms
It"s the law to have at least one working smoke alarm installed on every level of your home.