Incidents and warnings
Apartment Fire - Penrith
Apartment Fire - Penrith
Published: 29 Nov 2020 02:45pm
Just before 3pm Fire and Rescue NSW responded to an Automatic Fire Alarm at Thornton Central, Penrith.

On arrival crews found smoke issuing from an apartment balcony on level two of the building and upgraded the incident calling for more trucks due to difficulty accessing the unit.

The fire was extinguished.

NSW Police and Ambulance were in attendance.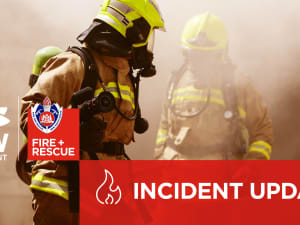 Updated: 30 Jan 2023 09:15pm
Related safety topics

Smoke alarms
It"s the law to have at least one working smoke alarm installed on every level of your home.
Stations nearby
PENRITH Fire Station
290-294 High Street, Penrith NSW 2750
REGENTVILLE Fire Station
2-6 Jeanette Street, Regentville NSW 2745
CRANEBROOK Fire Station
137 - 139 Vincent Road, Cranebrook NSW 2479