Incidents and warnings
House Fire - Croydon Park
House Fire - Croydon Park
Published: 06 Oct 2020 12:03am
Just after 12am Tuesday 6 October, Fire and Rescue NSW were alerted to a fire in a house on Lyminge Road, Croydon Park.

Campsie and Burwood Fire Stations arrived on scene to find a bedroom alight in a single level house. Fortunately the occupants had a working smoke alarm which notified them of the fire with three residents self-evacuated.

Firefighters worked quickly to attack the blaze and were able to contain the fire and extinguish it in the room of origin.

Crews ventilated the smoke filled house before rendering it safe for the occupants to return.

Ambulance NSW treated one person for smoke inhalation. They were transported to hospital for further treatment.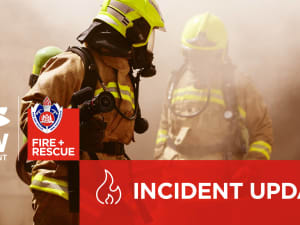 Updated: 30 Jan 2023 09:15pm
Related safety topics

Smoke alarms
It"s the law to have at least one working smoke alarm installed on every level of your home.

Escape plans
Having a home escape plan and a working smoke alarm increases your chances of getting out safely.
Stations nearby
BURWOOD Fire Station
12b Livingstone Street, Burwood NSW 2134
CAMPSIE Fire Station
294 - 296 Beamish Street, Campsie NSW 2194
ASHFIELD Fire Station
16 Victoria Street, Ashfield NSW 2131