Incidents and warnings
House Fire - Griffith
House Fire - Griffith
Published: 29 Sep 2020 08:15am
At 8:15am this morning, Fire and Rescue NSW crews were called to a house fire on Madden Drive, Griffith after a Triple Zero (000) call reported the incident.

Crews from Griffith and Yenda Fire Station arrived to the scene to find large amounts of smoke issuing from the roof and the property well alight.

Firefighters were quick to attack the blaze and began a primary search of the house to check for occupants. The house was unoccupied at the time of the fire.

Crews established that the fire began in a deep freezer in the garage and were able to contain the blaze before it spread to the rest of the house.

Firefighters extinguished the fire and worked to render the home safe before handing it back to the owners.

NSW Police were also in attendance. No injuries occurred.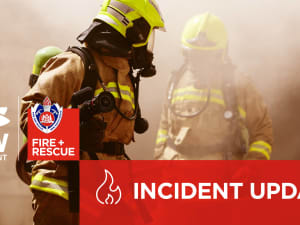 Updated: 30 Jan 2023 09:15pm
Related safety topics

Smoke alarms
It"s the law to have at least one working smoke alarm installed on every level of your home.

Escape plans
Having a home escape plan and a working smoke alarm increases your chances of getting out safely.
Stations nearby
GRIFFITH Fire Station
11 Jondaryan Avenue, Griffith NSW 2680
YENDA Fire Station
5 South Avenue, Yenda NSW 2681
LEETON Fire Station
19 Wade Avenue, Leeton NSW 2705