Open Day
Open Day
Where: At your local participating fire station
When: Saturday 21 May 2016
Time: 10am to 2pm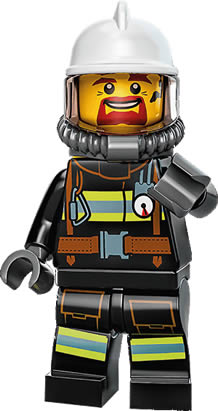 Fire & Rescue NSW (FRNSW) will hold its annual Open Day on Saturday 21 May 2016 with fire stations across the State giving visitors a personal glimpse into Australia's busiest fire and rescue service.
More than 80,000 people will attend Open Day at their local fire station.
Open Day includes safety demonstrations, fire station tours and the chance to inspect firefighting equipment and trucks used by our firefighters when responding to fires and other emergencies. There is also an array of activities for kids.
For the first time, FRNSW is this year partnering with LEGO City to spread the fire safety message on Fire Station Open Day. The partnership will see a new Brigade Kids activity booklet and LEGO City minifigures available for Open Day visitors while stocks last.

Visitors can also speak to firefighters first-hand about fire safety in the home, including how to install and maintain smoke alarms and how to develop a home escape plan to ensure they can quickly and safely escape a fire.
Use the search below to locate your local fire station. Please note that some fire stations will be closed or participating at a neighbouring fire station.
Find a fire station search

LEGO, Minifigures and the LEGO logo are trademarks of the LEGO Group. ©2016 The LEGO Group