Incidents and warnings
NSW Fire Brigades Firefighter Championships come to Finley
NSW Fire Brigades Firefighter Championships come to Finley
Published: 6th September 2007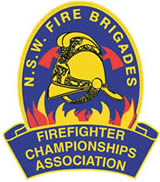 Firefighters from 15 stations across regional NSW and Victoria will take part in the final round of the 2007 NSW Fire Brigades (NSWFB) Firefighter Championships, hosted by Finley Fire Station, on 15-16 September. Teams will come from as far away as Bourke, Forbes and Bega to compete. A NSW Rural Fire Service team from Tamworth will also take part in the competition along with two teams from Victoria – Echuca and Lakes Entrance.
Firefighters will battle for local pride over the two-day competition that will be held at the purpose-built competition ground located next door to the Finley Bowling Club.
The modern series of the NSWFB Firefighter Championships have been held across the state for more than 70 years and are designed to hone the firefighting skills of the hundreds of firefighters who participate each year.
More than 50 firefighters will take part in 13 firefighting related events designed to test the speed, skills and teamwork of NSW's finest firefighters, which include the NSWFB blue ribbon event, the Ladder Practice.
The local team will be made up of Retained Firefighters Bernie Thomson, Grant Wilson and Rodger Sutton. Finley Fire Station has been competing in the NSWFB Firefighter Championships since 1954 and has won seven state championships. It is also the current Zone Champion and will be looking to defend this title next weekend.
NSWFB Assistant Commissioner Graham Dewsnap said that the Championships were important for firefighters and the community.
"The Championships provide our firefighters with the opportunity to develop, maintain and enhance their operational skills and demonstrate to the community the various skills, knowledge and expertise of the NSWFB and other services."
All events, demonstrations and activities are free to the community. Bring the family to support your local firefighters and take part in a great community event.
In 2008, four more rounds of competition will be held in the lead up to the State NSWFB Firefighters Championship, which will be held in Tamworth in October 2008.
Competitors:
Bega*
Berry*
Bourke
Condobolin
Delroy
Deniliquin*
Echuca
Finley*
Forbes*
Hay
Kelso
Lakes Entrance
Nowra*
Tamworth RFS
Tumut*
RFS = Rural Fire Service
* Denotes in-zone competitor
Where:
A purpose-built competition ground, next to Finley Bowling Club
Saturday 15 September
11am NSWFB Assistant Commissioner, Graham Dewsnap officially opens the Championship
8am - 4.30pm Firefighters from regional NSW and Queensland compete in NSWFB Firefighters Championship
Sunday 16 September
8am – 12pm Firefighters from regional NSW and Queensland compete in NSWFB Firefighters Championship
2pm (approx) Presentation and closing ceremony