Incidents and warnings
NSW Fire Brigades Firefighting Championships come to Balgownie
NSW Fire Brigades Firefighting Championships come to Balgownie
Published: 23rd July 2007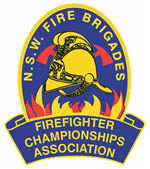 Firefighters from 16 stations across regional NSW will take part in the third round of the 2007 NSW Fire Brigades (NSWFB) Firefighting Championships, hosted by Balgownie Fire Station, on 28-29 July. Teams will come from as far away as Glen Innes, Port Macquarie and Mudgee to compete.
Firefighters will battle for local pride over the two day competition being held at Judy Masters Oval, Balgownie.
The modern series of the NSWFB Firefighting Championships have been held across the state for more than 70 years and are designed to hone the firefighting skills of the hundreds of firefighters who participate each year.
Over 75 firefighters will take part in 13 firefighting related events designed to test the speed, skills and teamwork of firefighters, which include the NSWFB blue ribbon event, the Ladder Practice.
Balgownie Fire Station has a proud record at all levels of competition within the NSWFB Firefighting Championships, having been runner up on three occasions at the State Championship. It has also competed twice at the national level.
Balgownie Fire Station will be entering two teams at this Championship, including one team comprising younger members of the brigade who will be competing for the first time, under the guidance of more experienced firefighters.
NSWFB Commissioner Greg Mullins said that the Championships were important for firefighters and the community.
"The Championships provide our firefighters with the opportunity to develop, maintain and enhance their operational skills and demonstrate to the community the various skills, knowledge and expertise of the NSWFB and other services."
All events, demonstrations and activities are free to the community. Bring the family to support your local firefighters and take part in a great community event.
Where:
Judy Masters Oval
Para Street,
Balgownie
When:
Saturday 28 July, 8am – 4.30pm (opening ceremony from 11am)
Sunday 29 July, 8am – 12pm (presentation and closing ceremony from 2pm)
Media contact:
NSWFB Public Affairs Officer (Regional): 0417 671 372