Incidents and warnings
NSW Fire Brigades Firefighting Championships come to Dorrigo
NSW Fire Brigades Firefighting Championships come to Dorrigo
Published: 27th April 2007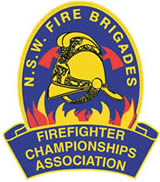 Firefighters from 19 stations across regional NSW and Queensland will take part in the 2007 NSW Firefighting Championships, hosted by Dorrigo Fire Station, on 5-6 May. Teams will come from as far away as Morisset, Port Macquarie, and Nowra. The Rural Fire Service will be represented by a team from Kotingal and the Queensland Fire and Rescue Service has entered three teams into the competition.
Firefighters will battle for local pride over the two day competition being held at Dorrigo Recreation Grounds.
The modern series of the NSW Firefighting Championships have been held across the state for more than 70 years and are designed to hone the firefighting skills of the hundreds of firefighters who participate each year.
Over 90 firefighters will take part in 13 firefighting related events designed to test the speed, skills and teamwork of NSW's finest firefighters, which include the NSWFB blue ribbon event, the Ladder Practice.
NSWFB Assistant Commissioner Graham Dewsnap said that the Championships are important for firefighters and the community.
"The Championships provide our firefighters with the opportunity to develop, maintain and enhance their operational skills and demonstrate to the community the various skills, knowledge and expertise of the NSWFB and other services."
Dorrigo Fire Brigade will field two teams at this year's competition. One will be made up of third generation firefighter, Captain Michael Beaumont, Deputy Captain Tony Noble and retained firefighters Dave Hitchcock and Ricky Laws. Four new members of the Dorrigo Fire Brigade, retained firefighters Glen Murphy, Brett Atkinson, Margaret Grunsell and Justin Hyatt, will make up the second team.
Dorrigo Fire Brigade has been competing in the NSWFB Firefighting Championships since the 1930s and was Zone Champion in 2005. This will be the sixth Championship that the local brigade has hosted.
It will be a memorable weekend for local firefighters and the community with an official farewell to be held for former NSWFB Captain, Gary Beaumont, former Deputy Captain, Neville Cox and retained firefighter Warren Atkins.
Mr Beaumont recently handed the Captain's helmet over to his son Michael, after 15 years in the position. He had previously taken over from his father-in-law, Stan Cork, who was captain of the Dorrigo Fire Brigade for 30 years. Mr Cox served with the NSWFB 25 years, and Mr Atkins is retiring after 13 years of service.
Local residents and visitors will be able to pick-up vital fire safety information over the weekend with a kitchen fire simulation and a special visit from NSWFB mascot Inspector Bernie Cinders. Shop owners in Dorrigo will be decorating their shop windows in the fire theme in support of the NSWFB and the Championship.
All events, demonstrations and activities are free to the community. Bring the family to support your local firefighters and take part in a great community event.
Where:
Dorrigo Recreation Grounds
Enter via Waterfall Way or Bielsdown Street, Dorrigo
When:
Saturday 5 May, 8am – 4.30pm (opening ceremony from 11am)
Sunday 6 May, 8am – 12pm (presentation and closing ceremony from 2pm)
Photo opportunities:
Date
Time
Details
Pre-event
As requested
Photo with teams from Dorrigo Fire Brigades; photo with Captain Michael Beaumont and his father Gary.
Saturday 5 May
11am
Assistant Commissioner, Graham Dewsnap - Director of Specialised Operations officially opening the Championship.
Saturday 5 May
8am - 4.30pm
Firefighters from regional NSW and Queensland competing in NSW Regional Firefighters Championship
Saturday 6 May
8am - 12pm
Sunday 6 May
2pm (approx)
Presentation and closing ceremony
The Firefighter Championships are supported by the NSW Fire Brigades. Please contact the Media Officer on 0417 671 372 for media queries or requests.