Incidents and warnings
Northern district senior fire officer named in Aus Day Honours
Northern district senior fire officer named in Aus Day Honours
Published: 26th January 2017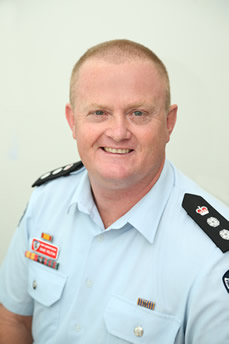 Fire & Rescue NSW (FRNSW) Chief Superintendent Dave Felton's 30-year dedication to serving and protecting communities across NSW been recognised in today's Australia Day Honours.
Chief Superintendent Felton, of West Ryde, has been awarded the Australian Fire Service Medal (AFSM) which is the highest honour an Australian firefighter can receive. He is one of only three FRNSW officers awarded the prestigious medal in today's honours.
FRNSW Acting Commissioner Jim Hamilton congratulated Chief Superintendent Felton on the well-deserved recognition.
"Chief Superintendent Felton has been recognised for his contribution, commitment and leadership to the communities and firefighters of far western NSW and more recently in Newcastle/Hunter and Central Coast region," he said.
"For the past several years he has risen through the senior officer ranks within FRNSW, demonstrating exemplary leadership in providing a proactive commitment to community preparedness, prevention and engagement in regional NSW."
Chief Superintendent Felton has served as a duty commander in far southwest NSW, zone commander for far western NSW and area commander in the Newcastle/Hunter and Central Coast region. He is currently based at FRNSW's head office in Sydney as the commissioner's chief of staff.
"Chief Superintendent Felton has managed significant dynamic and prolonged emergency incidents, always ensuring the safety of firefighters and planning for the effective and timely recovery of the communities in which they occur," Acting Commissioner Hamilton said.
"He mentors senior officers, leading by example with his strong ethics, values and professionalism. Chief Superintendent Felton has demonstrated great professional commitment and integrity in dedicating his time to serving the people of NSW. He is a worthy recipient of this prestigious medal."
Chief Superintendent Felton will be presented with his AFSM by the NSW Governor at a ceremony later in the year.