Incidents and warnings
Death of Fire & Rescue NSW Officer
Death of Fire & Rescue NSW Officer
Published: 17th August 2014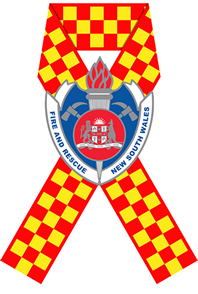 Fire & Rescue NSW is today mourning the death of one of their own, after a firefighter from Cobar died, and another was injured while fighting a fire at the Occidental Hotel this morning.
"It is with a heavy heart I confirm the death of a Fire and Rescue NSW officer in the state's west today," said Minister for Emergency Services Stuart Ayres.
"The officer was attending a fire at a hotel in Cobar when a wall collapsed and he suffered what is believed to be cardiac arrest.
"The officer was taken by ambulance to Dubbo Base Hospital where he was pronounced deceased.
"As a member of Fire & Rescue NSW, this man selflessly dedicated his life to the safety of his community.
"On behalf of the people of NSW, our thoughts and prayers are today with the officer's family, friends and fellow firefighters" Mr Ayres concluded.
Fire & Rescue NSW Commissioner Greg Mullins said the whole firefighting community was devastated by the death and expressed condolences to the family and community of Cobar.
"Today we have lost a dedicated firefighter, committed to protecting his community.
"He lost his life protecting other people in his community and on behalf of all members of Fire & Rescue NSW I extend our deepest sympathies to firefighters, family and friends."
The second firefighter is being treated in hospital for non life-threatening injuries.
Commissioner Mullins is currently travelling to Cobar, along with other senior officers and staff from Fire & Rescue NSW's Critical Incident Support Team to be on hand to offer support and assistance to the family, firefighters and the community.