Area of service in NSW
Area of service in NSW
Fire and Rescue NSW has 339 fire stations across NSW. Our service area covers townships within four regions - north, south, west and metropolitan as per the map below.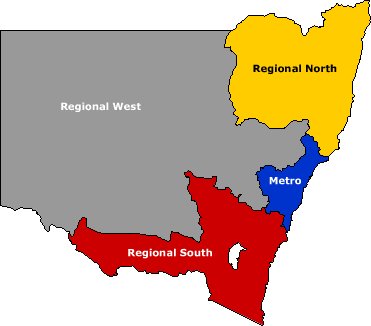 We protect 90% of the State's population from emergencies involving fire, motor vehicle accidents and other dangerous situations.
We protect 100% of of the State's population from hazardous materials emergencies and building collapse.
We provide terrorism consequence management for 100% of the State.
Our stakeholders include the people, the environment and the economy of NSW.